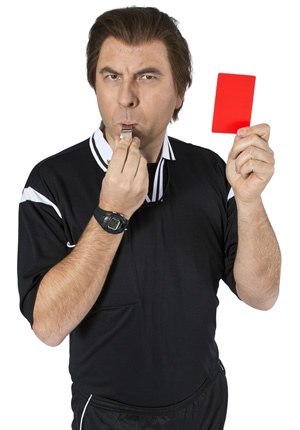 David Walliams brings his third book to television...
Hi David. Can you tell us what inspired you to write 'The Boy In The Dress'?
I just had an idea for a story - what would happen if a boy went to school dressed as a girl? I thought it would make a good children's book as it was a story about children. I wanted it to be about the hypocrisy of grown-ups too, which is so frustrating when you are a child.
A lot of people ask whether the story is autobiographical. No, but the characters and story are in part a wish fulfilment fantasy for me. I would have loved to have met a girl like Lisa when I was 12.
What do you hope audiences take away from the series?
I hope they think more about what it is to feel different. And that being different is something to be celebrated.
What do you think of the cast?
I love that the cast includes different generations of comedy performers. From Blackadder to The Inbetweeners via French & Saunders, Goodness Gracious Me and I'm Alan Partridge. So many of my favourite actors in one show. And Kate Moss is the absolute icing on the cake. I love that we have the world's most famous supermodel in The Boy In The Dress on BBC One at Christmas.
Was The Boy In The Dress always meant to be a comedy?
I wanted it to be a comedy with heart. Little Britain being a sketch show didn't allow much emotion, so this was a big step for me to give the characters an emotional life.
Is the TV comedy much different to the book?
There are many differences to the book but I think the spirit is the same.
What was the adaptation for TV writing process like with Kevin Cecil and Andy Riley?
I like Kevin and Andy's work a lot. They wrote some Little Britain sketches for Matt Lucas and I. They are such talented comedy writers and have done lots of great work that is family friendly. They did such a superb job on Gangsta Granny and they were the obvious people to collaborate with.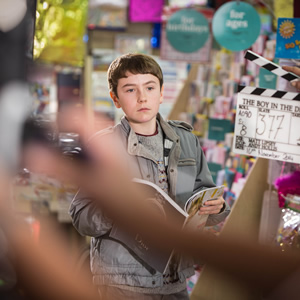 What are the main differences between The Boy In The Dress and Mr Stink and Gangsta Granny?
This story is rooted more in the real world than the books which followed it.
Did you imagine that three of your books would end up as BBC One specials?
It's a real thrill to be on BBC One at Christmas. I always hoped the books would one day find their way onto the screen but I never dreamed they would be realised so brilliantly with such starry casts. Mr Stink even got nominated for a BAFTA.
What do you think it is about your books that appeals to children?
It's hard to review your own work, but I try to make it as funny and exciting as possible, I try to see the world through a child's eyes and I try to learn from the greats like Roald Dahl and others. I like to make them funny, exciting and scary as well in places, and I do my hardest to entertain readers. This book is quite real, and they get more fantastical as you go along, like Mr Stink, Demon Dentist and so on. I don't want to write the same book twice so I try to make it different each time. If kids don't like something, they'll let you know, so it's pleasing that they devour the books in the way that they do.
The Boy In The Dress is on BBC One on Boxing Day.