Athena Kugblenu on Radio 4
Athena Kugblenu creates Radio 4 series about cancel culture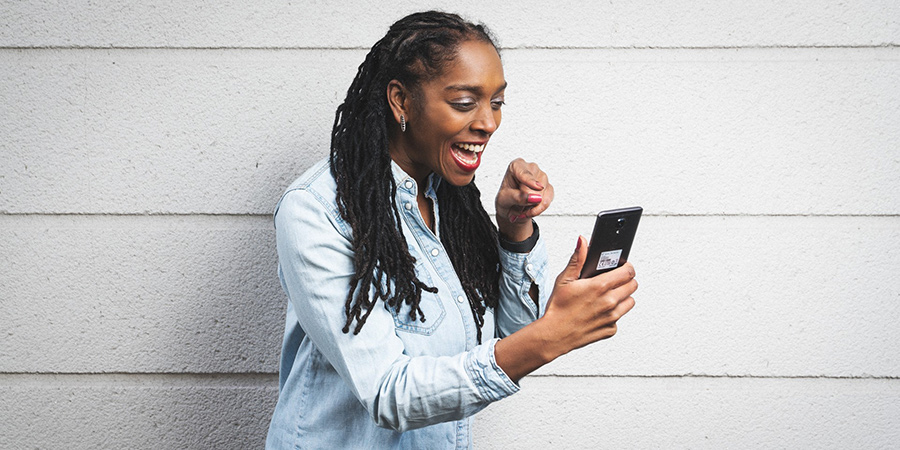 Athena Kugblenu has landed a Radio 4 series on cancel culture, British Comedy Guide can exclusively reveal.
A four-part stand-up and sketch show, Athena's Cancel Culture finds the comic investigating the phenomenon among celebrities, looking at the history of offence and offering up some cancel rules for guidance, before taking this knowledge and applying it to her own social media from a decade ago.
Also featuring James McNicholas of sketch trio BEASTS, the 15-minute episodes will follow Kugblenu as she attempts to determine whether cancel culture is a necessary evil to help democratise the internet and reflect the expectancy of an artist's audience, or simply a chance to shut up "gobby celebs" on social media.
Produced for Gusman Productions by Gus Beattie, who worked with Kugblenu when she was lead writer on Radio 4's Sketchtopia, Athena's Cancel Culture will also explore whether cancel culture can empower fans by diminishing celebrity cultural capital, helping to keep egos and opinions in check, while at the same time impacting upon the not-so-famous - remember the "cat bin lady"?
Last year's recipient of the BBC's Felix Dexter Bursary for "BAME" up-and-coming writers, Kugblenu has become a Radio 4 fixture, writing for The News Quiz, Dead Ringers, The Now Show, Newsjack and the revived Lenny Henry Show, as well as interviewing the comedian guests on Loose Ends.
Athena's Cancel Culture starts on Radio 4 on Wednesday 7th April at 11pm.
---
For updates, click the button below.
Share this page