BBC Comedy's Felix Dexter Bursary scheme is open to applicants until Friday 29 November.
The scheme, now in its third year, aims to give career support to BAME comedy writers.
A six-month bursary will be awarded to train an aspiring comedy writer (or duo) to develop their skills at the BBC and via industry placements.
The BBC explains: "The opportunity, offered by BBC Comedy in partnership with the BBC Writersroom, is designed to find a writer with a fresh, unique point of view and the potential to help shape the future of comedy, whether in the BBC or elsewhere in the industry. It aims to make a positive intervention to address an under-representation of BAME professionals in comedy production across all broadcasting.
"On a practical level, the bursary gives up-and-coming talent the chance to make comedy writing their main focus for six months, while immersed in comedy production. It will provide a unique opportunity to gain experience in the programme making world with access to top tier production facilities. They will hone their skills while gaining experience on a range of BBC comedies across radio, TV and online, on panel shows, shorts, sitcoms or comedy entertainment shows. The programme will offer the writer the support they need to take the next step in their career."
The first Felix Dexter Bursary was launched in 2017 after Paul Whitehouse (Trustee of the Felix Dexter Foundation) and BBC Comedy Commissioner Shane Allen agreed that supporting and encouraging writers from an ethnic minority background would be a fitting tribute to the late comedy actor and writer, who featured in iconic BBC comedies including The Fast Show and The Real McCoy.
Last year's participants have had an eventful five months since completing the bursary - Nathan Roberts made his Edinburgh Fringe Festival debut, and has been signed up to a prestigious talent agency and continues to write. Phoebe Roy already has representation and has continued to write for BBC shows, most recently supplying gags on Mock The Week.
In the first year, bursaries were awarded to northern writers Leah Chillery and Jonny Wright, whose placements took them behind the scenes on a range of shows from BBC Three's Famalam and This Country to BBC One's Mrs Brown's Boys and Radio 4's Newsjack. The writers also had the opportunity to develop scripts that were read by casts at table reads produced by BBC Studios and Fudge Park. Both are still working on writing projects for the BBC, Channel 4 and the stage.
Sarah Asante, BBC Commissioning Editor for Comedy and Entertainment, says: "I'm very excited that we're going for a third year. Every cohort so far has exceeded expectation so the sky is the limit for what can happen in the coming year. We have gathered so much industry support and buy-in; I feel like a proud aunt when industry movers and shakers let me know they've had a great meeting with or booked one of our bursary writers for a gig. It's a real testament to their hard work and the cache we can offer them via the access they gain on this course."
Kate Daughton, Head of Comedy at BBC Comedy, says: "The Bursary has proved incredibly successful over the past couple of years nurturing the careers of budding BAME writers. It's wonderful to be running it in Felix's name, a much loved inspiration to all emerging comedy writers."
To find out more about the scheme and apply visit BBC Writersroom. The deadline is Friday 29th November 2019.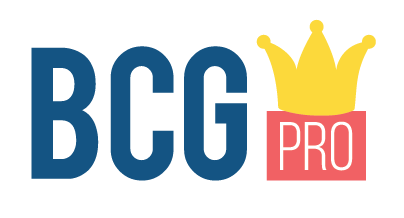 Enjoyed reading? This article is provided as part of
BCG Pro
. For much more like this, including premium articles, resources, tools and services,
find out more and subscribe
.