Writer and director Mark Murphy talks through the development and production of his "unromantic comedy", For Love Or Money.
Many years back, when I was starting out as a director and working in TV, I had an unpleasant realisation that a producer I trusted was actually screwing me over - to the extent that I had to get the police involved. About a year after I found a cathartic release by writing a script called The Revenger, loosely basing the story and characters around those that had been involved but changing the dynamic from a business to a romantic relationship.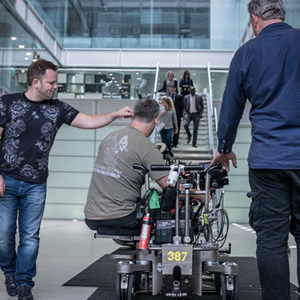 Years later I'd started to make features, and in the summer of 2016 I was in pre-production on my fourth, a musical comedy called Mid Life Crisis, which had an original soundtrack by Eliot Kennedy and Gary Barlow. Several grand names were involved - Richard Armitage, John Cleese, John Thomson, Billy Boyd and many more - and we were one day away from filming.
A fortune (and I mean a fortune) had already been spent, and the worst thing happened: we discovered the key investor and executive producer, who had been promising that the first tranche of two million pounds had been transferred to the film's bank account, had in fact, transferred jack. Recently this 'investor' was a cameo star in a Channel 5 series about fraudsters. He had a history of this kind of thing.
With a heavy heart and on one of the worst days of my life, I had to announce to cast and crew that the plug had been pulled. As I listened to original songs written and performed by Gary Barlow, and an amazing rendition of Richard Armitage performing Radio Ga Ga, on my computer - sadly never to be heard by the public - I was reminded of the nefarious producer of those few years ago.
Not long after I returned to The Revenger script. It was loose and messy, but the premise was still interesting; an entrepreneur, secretly about to make a fortune, discovers his fiancée is fully aware of his impending windfall and is only with him to take his money so decides to see just how far she'll go for it.
I sent the script onto Alan Latham, the producer behind my previous films. He was interested and come March 2017 we were starting to approach cast.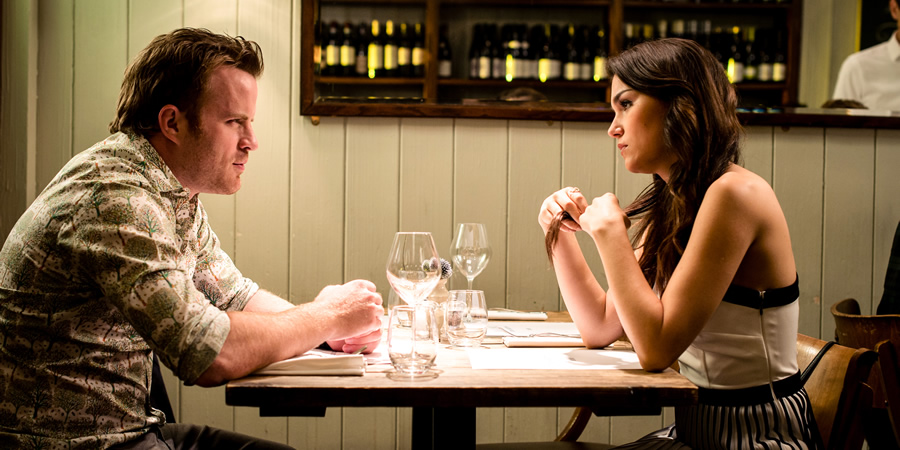 Casting is a funny part of the film making process, it can be incredibly exciting, it's the first chance to get honest feedback on your script. Crew need to work so will always be complimentary - "this is your best one yet!" - but 'above the line' cast are picky about what they'll put their name (and brand) to. It's also a tediously long process: you can only approach one actor per role at a time, and can wait weeks for a response. It's not unusual to be dangerously close to production and still without the key roles filled. With my previous film, The Comedian's Guide To Survival, we were about to give up when at the last minute James Buckley showed interest and came on board.
With this script however, we were lucking out and getting positive feedback quickly. Lucy Jenkins, the casting agent, had suggested we approach Rob Kazinsky for the lead role. We sent it over and he responded well to it, even recording a couple of scenes on camera for us. He was perfect for the role. Having Rob on board was then a selling point to the other cast we were reaching out to.
The last role to secure was that of Connie. Even though Sam Barks had never done comedy before you could tell from various interviews and photos that she had this naturally cheeky spirit that would feed into the character's traits; that she had to be nefarious, but importantly, sympathetic. After a lot of schedule juggling (Sam was performing on stage in New York in the middle of the shoot), we managed to secure her.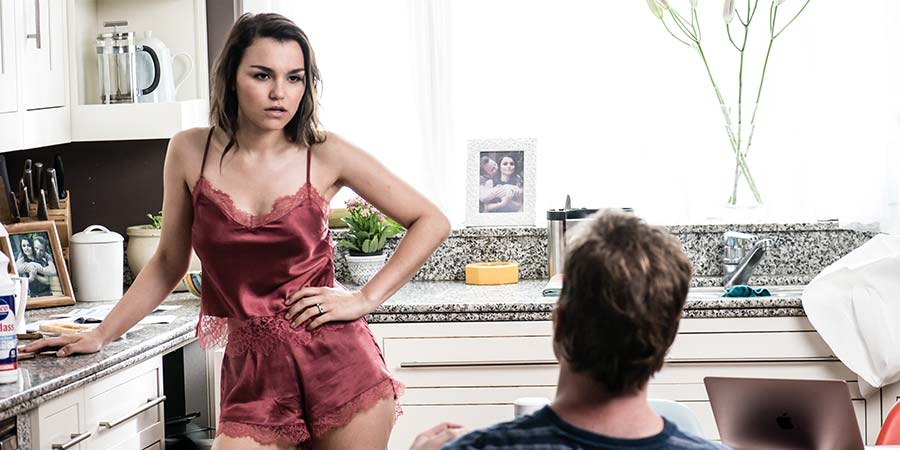 Once we had our cast the money was released. This is always the catch 22 in film making. Cast won't want to come on board, or in a lot of cases even read the script, if the money's not in place, and the financiers won't put money into the film without a cast. This is where being able to stretch the truth helps.
In the third week of pre-production I woke up to see the terrible news that the Grenfell Tower had burnt down over night. Five minutes later, I realised that the location we were using for lead character Mark's apartment - which was to be during the first week of filming - was only a couple of hundred metres away, with the rest of filming planned for the near vicinity. One of the selling points of the flat was a huge terrace/balcony with a great view of London, including Grenfell. It was immediately apparent we could no longer film there: it would be both disrespectful to those who were struggling and had lost their lives, as well as impossible for our own cast and crew. With only one week to go location hunting went into overdrive.
Now in our final week of prep the cast were gathered for three days of table reads. Some people hate doing this but I think it's crazy not to do it. This is the first time that the characters on the page come to life; it's the first time the characters really get to interact together; and it's a chance to find the rhythm of the film; to find more jokes; to fix plot lines; and it's your best chance of understanding how it will look- generally fixing things before committing the production to film. Or a memory card.
One of the other producers had a peculiar idea of generating more followers if we got a bunch of reality TV stars to turn up to the rehearsal venue carrying a script in the hope that they'd get papped (which we knew they would, because he also hired the photographer to wait outside). We managed to get a small mention the next day in The Daily Mail with a photo of Amy Childs, script in hand. The real cast were getting pretty nervous, not too sure whether they'd be acting alongside the stars of Made In Chelsea. We did get an extra twenty Instagram followers though.
All in all, the cast got on well and the rehearsals were a success. In other good news, we were racking up our locations again - helped slightly by the fact that I managed to convince my brother to let us use his apartment for the main location. He happily said yes... to the location fee.
Principle photography starts, and it's a beautiful sunny day. It's warm, really warm. The craft table is laid out, snacks everywhere, I know I'm going to get fat, I decide there's only one thing to do, I should take up smoking for the duration of the filming to kill my hunger pangs. I end up smoking and eating the snacks anyway.
Inside we set up for our first scene, Connie sits in front of the mirror, looking at a bald patch, Mark having switched the shampoo for hair removal cream. Sam knocks it out of the park. As does Rob. There's a great feeling on set, the chemistry between these two is instantly apparent. It's hot outside, but inside, there's no air con, and the film lights have turned the location into a sauna. This is the hottest week of the year. The combination of the incredible heat on set, the smoking, and the fact that the transport captain, who's my assigned driver, keeps the car at an icy sixteen degrees, means that within a week I've picked up a chest infection, one that takes several months and a steroid inhaler to clear.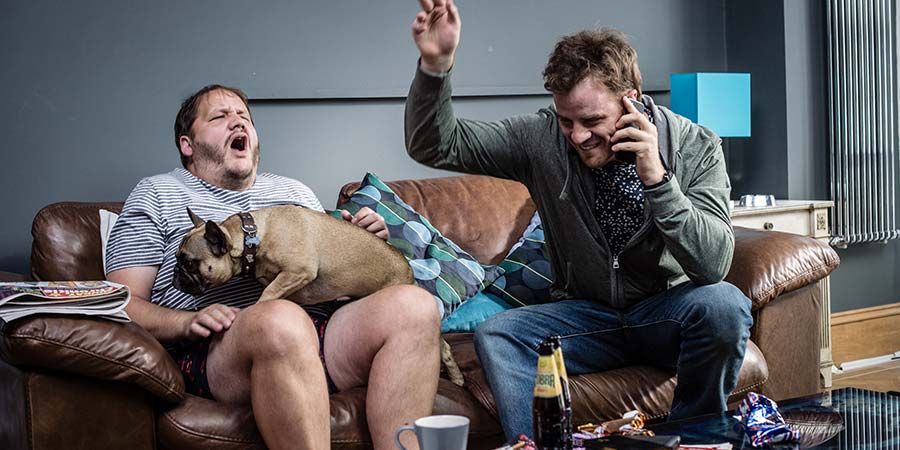 The next screen relationship also proves a winner, Mark's flatmate/friend Tim, played by Tony Way, an incredibly funny and brilliant character actor. So far, the atmosphere on set is the best I've been on. Work slows down when Ernie, the French bulldog who plays Tim's dog Duckie, arrives as everyone wants to play with him. This is one of those times I have to exert my authority as a director and tell the crew to get back to work... whilst I play with Ernie on my own.
At the end of week one Ed Speleers arrives for his first day. My directing note for him: your character is an arsehole, and high on coke 70% of the time. Ed's first scene is a biggie: his character Johnny thinks he's about to get laid, has taken his trousers down and is warming up with a few stretches in the kitchen. First take, Ed's jumped up onto one of the surfaces and is dancing, followed by leaping off and dry humping the wall. The crew are in hysterics.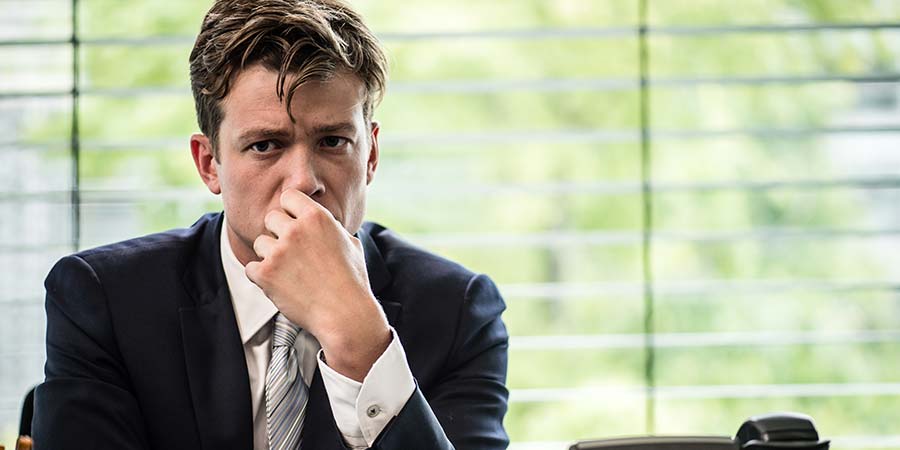 All in all the shoot goes pretty well, a few hiccups here and there, like the editor's brand new BMW being squashed by an art department lorry and civil war breaking out in the production office, but no film is complete without a small plethora of problems. And the location issue is hitting hard now. Having been resolved so late, almost all of the unit bases are some distance from the filming locations, meaning that at the start, lunch break and end of the day we're losing far too much time in travelling cast and crew; this loses a couple of hours filming time every day. With only twenty-three shooting days, that's crippling.
We're into the last week of filming and we're near Rickmansworth, outside the centre of London in a more relaxed setting. So far things are looking pretty good. We've got Anna Chancellor (Four Weddings And A Funeral, Hitchhiker's Guide To The Galaxy, etc) on board as Connie's eccentric and insatiable mother. It's all going great. We're shooting a seven-minute dining room scene, with seven characters; I'm frantically trying to get all the angles.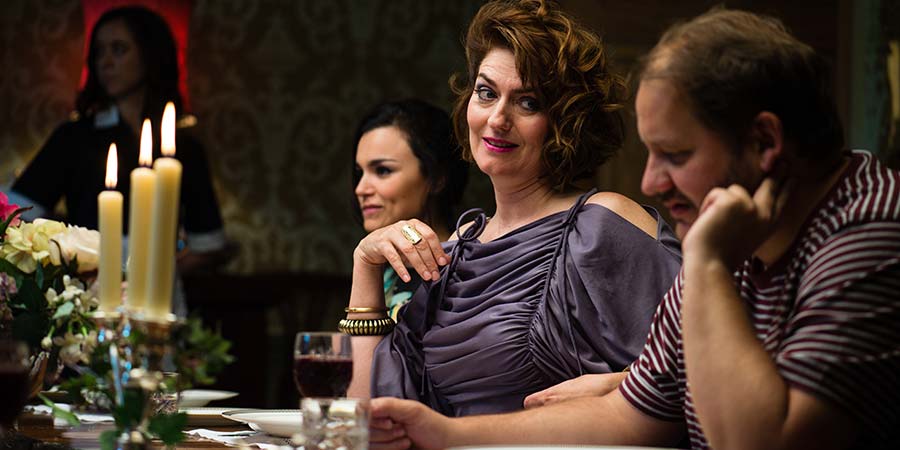 Anna decides to throw a bread roll to her other (on screen) daughter, even though the daughter is off camera. The roll lands in her soup and covers her. She was my next shot. Wardrobe only has the one costume for her, they hadn't anticipated someone might throw a bread roll that might land in some soup and cover her in tomato soup. I get that. We lose more time as her costume is taken off to be washed and dried. I'm getting nervous. This location is expensive and we can't afford pick-up days here with full cast.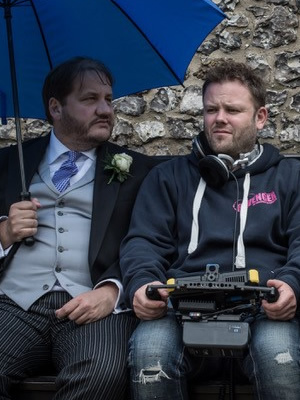 We're down to the last three days now, filming at a church for the final scene and for a funeral at the start. It's been a beautifully sunny week but God must be on our side: as we set up to film the funeral sequence the heavens open and it pours with rain. The man upstairs knows a funeral looks more cinematic in the rain.
God's on our side but Ridley Scott isn't. We've finished with the church and onto our last day, a camping scene. We were going to be filming this in a field just by the church, in a tiny village only accessible by one road. But Ridley's taken over the area for a pick-up shot for All The Money In The World (following Kevin Spacey's disgrace) and our road has been closed down so we can't reach the field. We manage to find another nearby and disaster is avoided.
We wrap, we get drunk.
Post production has too many stories that can't be told. But Phil Canning of Universal Music sorts us out some great tracks, including five from Tom Walker.
We have a test screening and it scores highly. The film is picked up by Myriad Pictures, a great sales agent in LA. This is exciting for me and becomes my first film released in the States, even hitting a handful of cinemas. They change the name of the film from The Revenger - An Unromantic Comedy to For Love Or Money - An Unromantic Comedy. For reasons I won't go into, the UK release is held up, but finally, two years after we wrapped, it's out.
Two years of my life that all started with a nefarious producer - and now I start working on the next one...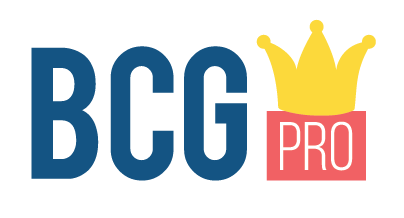 Enjoyed reading? This article is provided as part of
BCG Pro
. For much more like this, including premium articles, resources, tools and services,
find out more and subscribe
.