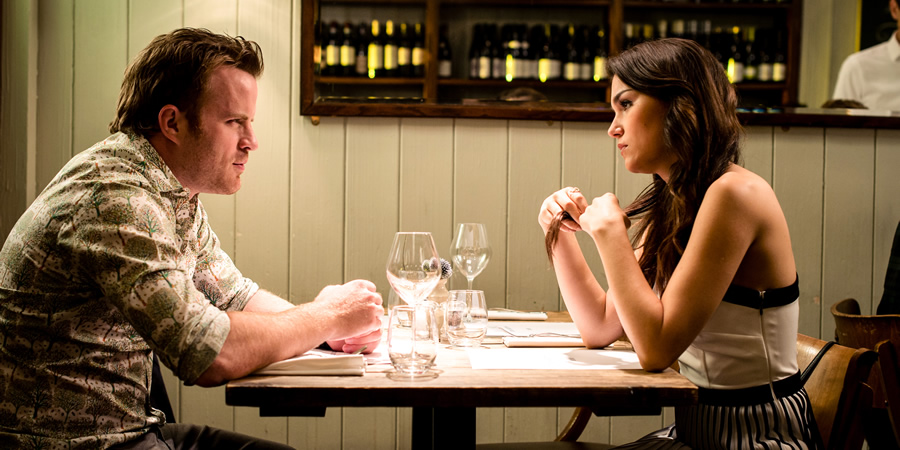 Genre

Film

Released

Starring

Robert Kazinsky, Samantha Barks, Ed Speleers, Rachel Hurd-Wood, Tony Way, Ivan Kaye, Anna Chancellor, Tala Gouveia and Tanya Reynolds

Writer

Director

Producers
For Love Or Money follows Mark, and life is sweet, or so you might think if you were in Mark's shoes. He's about to make £20 million on a business deal that he's kept secret from everyone, even his best friend Tim. To add to his luck, a chance encounter at a funeral has given him another shot with the love of his life, Connie. The two fall head over heels in love and not long after get engaged.
Two problems though: first, Connie doesn't genuinely love him; and second, his belief that no-one knows about his impending success and wealth is, in fact, incorrect. An old classmate, Johnny, knows everything and encourages Connie to marry Mark. After stumbling upon some incriminating texts, Mark discovers their plan to rob him of half his impending fortune. Refusing to be made the fool, Mark quickly puts a plan into action. With the help of Tim and Connie's ex-bff, Kendra, he embarks on a mission to see just how far the devious pair are willing to go to get their hands on that money.
Tagline

An unromantic comedy

UK certificate

15

Duration

95 minutes

Release date

2019

Distributor

Production companies

Also known as

The Revenger: An Unromantic Comedy (Working title)

Laugh track

None
Website links