BBC announces Christmas comedies
BBC announces Christmas comedies
The BBC has officially revealed initial details of its key Christmas comedy line-up.
Broadcast dates have not yet been announced, however programme titles and synopsis have today been released.
---
Twenty-eight years after the broadcast of the last episode of Roy Clarke's hugely popular situation comedy Open All Hours, comes this new episode.
Sir David Jason heads the cast as Granville, who some years back inherited the shop from his beloved but miserly Uncle Arkwright. He now runs it with his son Leroy, a cheerful, good-looking lad with more female admirers than Granville ever had.
---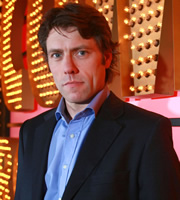 John Bishop, fresh from hosting The Royal Variety Performance, presents a BBC stand-up special from the West End's Lyceum Theatre.
Hosting and curating a massive Christmas Show full of his very own favourite comics and artists, 'Bish' will be treating London and the rest of the UK to a laugh-fest packed full of good cheer.
---
Following her appearance on Children In Need, Catherine Tate returns with her well-loved character Nan for a full-length studio sitcom special.
Whilst Jamie, Nan's grandson (Mathew Horne), is away in Africa doing voluntary work, a young girl, Alice (Ami Metcalf) has been allocated to keep her company and cheer her up. Unfortunately, Nan, in her usual style, causes mayhem.
---
Julia McKenzie, Joanna Lumley, Rob Brydon and Miranda Hart bring David Walliams' best-selling children's novel to life in a much anticipated special 60-minute adaptation.
Expected on Christmas Day, the show comes from the BAFTA-nominated team behind 2012's Mr Stink. It tells the story of Ben and his grandma (who was once an international jewel thief) as together they go on a wild adventure to complete the one heist she never quite managed in her criminal heyday.
---
Two new specials - one for Christmas, one for New Year. In the first, no-one knows what Mrs Brown's grandson Bono wants for a present. He's already posted his letter off to Santa, so how can she find out in time?
In the second, Agnes is trying to make sure Bono isn't sent to the infamous local primary school. At least she's got her New Year's Eve party to look forward to - until her guests start dropping like flies.
---
A new special for the Scottish character. Facing hard times that are harder than ever, Rab turns to a life of crime to help make ends meet.
Inspired by Robin Hood, Rab restyles himself as a new breed of heroic outlaw and hides out in a local park.
---
Ahead of the new seventh series (coming in 2014), arrives a new Christmas special of Lee Mack's popular sitcom.
In an effort to create the perfect Christmas for Lucy, Lee invites her parents to join the two of them and Daisy in a snug old house in the country which used to belong to his dear dead aunt. But the Christmas spirit is in short supply when Lucy discovers there appears to be a spooky presence.
---
Rob Brydon is back in the host's chair for a festive edition of the hit comedy panel show - and as ever, David Mitchell and Lee Mack are the lightning-quick team captains.
Mitchell is joined by Miranda Hart and Stephen Mangan while Lee Mack is partnered with Barry Cryer and Miles Jupp.
---
The Mock The Week team are back with their traditional half-hour of seasonal silliness. Guests include Josh Widdicombe, Milton Jones, Ed Byrne, Stewart Francis and Katherine Ryan.
As well as all the usual Christmas chat, covering everything from exploding chutney to inappropriate moose behaviour, we're promised festive films, revealing out-takes and a wrapping masterclass from Dara O Briain.
---
A festive special of the music-based panel show.
Johnny Vegas hosts this special. Joining Noel Fielding and Phill Jupitus on the panel are Christmas favourite Aled Jones, Rudimental and Sara Pascoe.
---
Stephen Fry gets the Christmas Spirit for a festive episode of the brainy panel show.
The guests joining him are Jo Brand, Mrs Brown's Boys star Brendan O'Connell, Phill Jupitus and, of course, Alan Davies.
---
Matt Lucas returns for a festive special of his awards-themed panel show.
His guests include Alan Davies, Jo Brand and Rhod Gilbert - and the categories they'll be discussing during the show include 'Most Irritating Christmas Song' and 'Lamest Christmas Present Ever Received'.
---
A high-octane glance back at meteors, edible horses, cyclists on steroids, insurgents in Mali, fake space monkeys, Splash, Oscar Pistorius, the Pope resigning, a new Pope, Christopher Dormer, The One Show, Chris Huhne, Gogglebox, Bedtime Live, Thatcher's death, a Beiber backlash, Miley Cyrus, Twerking, Dogging Tales, the Castro kidnappings. Snooping, Snowden, a Royal baby, Your Face Sounds Familiar, Egypt, Godfrey Bloom, the Damian McBride diaries, and much more.
---
Following a short tribute earlier in the year, BBC Two now broadcasts a full programme about Mel Smith, who died this year aged 60.
In this documentary his friends, colleagues and admirers, including Griff Rhys Jones, John Lloyd, Richard Curtis and many others, talk about Mel's unique talents both in front of and behind the camera. With exclusive home video footage, rare archive plus many of the classic sketches, this is a tribute to a much-loved and much-missed comedy legend.
---
A special, which will follow the end of the currently broadcasting series. All the family, including Sarah's parents, gather for Christmas.
Ben's car is stolen and Ramsey is enlisted as the closest thing Hebburn has to a private detective, but it means they're all stuck in the family home. Eventually Pauline and Susan forge an unlikely bond over the festivities, as do Dot and Millie, mainly because everyone else hates them.
---
Festive special of Adil Ray's studio-based sitcom.
It's Christmas Eve and Mrs Khan has decided to have a traditional family Christmas, their first one ever. Mr Khan is very 'bah-humbug' about the whole thing; he thinks Christmas is just an excuse for people to get ripped off and he believes the Khans have the perfect reason not to celebrate it - they're Muslim!
---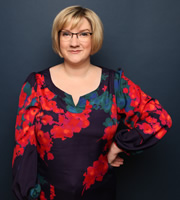 The Sarah Millican Television Programme
Following two highlights specials looking back at the last three series of her show, Sarah Millican returns for a new episode.
To celebrate the festive season, Sarah unwraps her BBC Christmas present to reveal her all-time favourite television star, Phillip Schofield, and invites Call The Midwife's Judy Parfitt and Helen George to her cosy Christmas set.
---
Christmas special of Jack Whitehall's hit BBC Three sitcom.
It is time for the Abbey Grove Christmas Play and with Miss Pickwell no longer around Mr Fraser decides Alfie is the obvious replacement to direct this year's production. But with the class undecided about whether to put on The Nutcracker or Robocop, will Alfie's decision to write and direct a plot mash-up of Robocracker and casting school bully Grayson as co-lead prove successful?
---
Festive special of the army sitcom, ahead of a new series next year.
It's Christmas Eve and the team are joined by Nick's new number two, Corporal Gordon House aka Towerblock (played by Matthew Lewis, aka Neville Longbottom in Harry Potter), on his first tour of duty.
Captain Nick Medhurst is tasked with getting him up to speed, but as Towerblock finished top of his class on the High Threat Course, he thinks he knows it all. He soon finds out things are different in the field, even on Christmas Day.
---
Share this page