Malcolm Hardee Awards 2012 Shortlist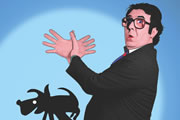 The shortlist has been announced for the Malcolm Hardee Awards 2012. These are given in memory of "one of the most anarchic figures of his era" and aim to award those taking part in the 'true anarchic spirit of the Edinburgh Fringe'.
The nominees for the three awards are as follows, accompanied by the organisers' comments:

The Malcolm Hardee Award for Comic Originality

James Hamilton: "For his writing, producing and co-directing work on the Casual Violence comedy sketch shows. He was nominated last year, but his comic mind is still almost inexplicably weird."
Simon Munnery: "A long-time friend of Malcolm Hardee's whose work each year is always original but who this year, according to Malcolm Hardee Award judge Kate Copstick, 'has taken his comic originality to an entirely new level; in his Fylm Makker and La Concepta shows'."
The Rubberbandits: "Because they are feckin hilarious and because we think they may have wisely not performed enough dates to qualify for the rival Foster's Comedy Awards just so they were more likely to get nominated for the increasingly prestigious Malcolm Hardee Awards."
The Malcolm Hardee Cunning Stunt Award

(Awarded for the best publicity stunt promoting a Fringe show)
Nathan Cassidy: "For paying people £1 each to come to his stand-up show and 50p to watch his documentary. He says any money he gets from audiences at the end of his shows is being given to charity." Malcolm Hardee Awards organiser John Fleming adds: "We think that this says something post-modern about the economics of the present-day Fringe although, to save my life, I'm not quite sure what."
Chris Dangerfield: "For getting his show Sex Tourist sponsored by a local escort agency. It is difficult enough to get sponsorship for Fringe shows, but (unlike most drink company sponsorship) this particular sponsorship is entirely relevant to the content of the show - and anyone with a flyer gets an alleged 10% off the escort agency's prices."
Stuart Goldsmith: "For turning this year's ludicrous censorship of his and others' listings in the Fringe Programme to his advantage and then posting a very effective YouTube video in which he said he would donate £1,000 of his own money to the Waverley Care HIV charity, but would deduct £100 from this every time a critic used a pun on the word 'prick' in their review."
The Malcolm Hardee 'Act Most Likely To Make A Million Quid' Award

Tim FitzHigham: "Because he has potential in depth with TV series, book, DVD and live show potential. He is also a gambler which means he might either make a million quid or end up a million quid in debt, which is very much in keeping with the spirit of Malcolm Hardee's life."
Trevor Noah: "Because, perhaps not in keeping with the spirit of Malcolm Hardee, Trevor epitomises 'class' on stage. We think he is going to be snapped up and will be playing Carnegie Hall type venues soon."
The Rubberbandits: "Like 2010 Award winner, Bo Burnham, their work on the internet may mean they break through massively to a worldwide audience. We also want to suck up to the Youth audience who may not know of Malcolm."
---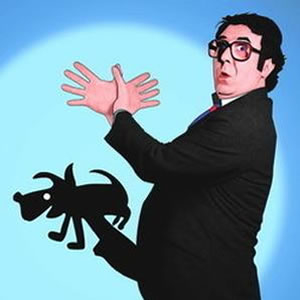 Judges are also said to have considered the act of "having a heart attack" as eligibility for the Cunning Stunt Award this year.
American comedian Rick Shapiro was in hospital for three months, got out in late June and still came to the Fringe in August. Meanwhile fellow US comic Andrew J Lederer was (in his words) "buzz-sawed in two" for a heart operation but came to the Fringe less than three months later. Richard Tyrone Jones also had heart failure, and Carey Marx got publicity by not coming to the Fringe because of his heart attack.
Malcolm Hardee judge Kate Copstick says: "This year several very good comics have all come up with the same idea to win the increasingly-prestigious Malcolm Hardee Cunning Stunt Award - and that is to have a heart attack. I admire their dedication, but too many people got on the bandwagon. A couple of guys were also in car crashes. We at the increasingly-prestigious Malcolm Hardee Awards Committee are thrilled that people are going to such lengths to seek nominations but for Health & Safety reasons - and because we're not insured - they should maybe think about stopping here.
"Andrew J Lederer not only had a heart attack but is doing six shows per day all this week - at least, that's what he told me. And Bob Slayer has not yet had a heart attack but is risking liver failure with his extraordinary nightly intake of drink in a sordid attempt to get noticed by the Committee. He and Jeff Leach were allegedly mutually masturbating each other on stage at Espionage in an attempt, I think, to get a nomination. But we at the Committee are choosy in our nominations."
The winners of the Awards will be announced on Friday 24th August during a free-to-enter two-hour variety show at The Counting House in Edinburgh as part of the Laughing Horse Free Festival. The show starts at 11pm and will run to 1am. Hosted by Miss Behave, performers set to appear include Charlie Chuck, Richard Herring, Otto Kuhnle, Mat Ricardo, Arthur Smith and Paul Zenon.
The Greatest Show on Legs will also perform the infamous Naked Balloon Dance. The show will be followed by one of Arthur Smith's famous late-night tours of the Royal Mile, an event that has lead to anarchy in the past. A tour in a previous year led to Simon Munnery being arrested in the mistaken belief he was German (it's a long story).
The Malcolm Hardee Awards are not sponsored and run at a loss. 100% of the money donated into the bucket at the Final will be passed on to Kate Copstick's Mama Biashara charity, which works in slums in Kenya.
The Malcolm Hardee Awards started in the mid-2000s and will run until 2017... because that's the number of trophies that have been made, and they're not making any more.