Nathan Bryon & Tom Melia film
Benidorm star Nathan Bryon co-writes first film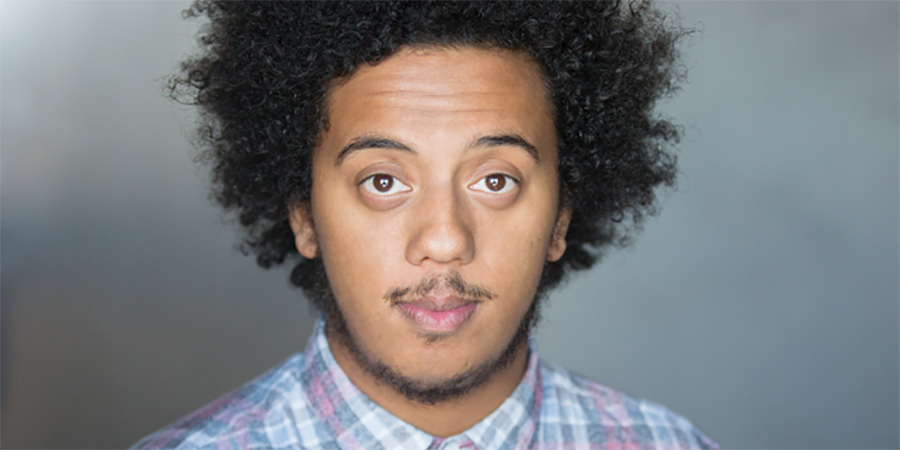 Benidorm star and Bloods creator Nathan Bryon has written his first feature film, British Comedy Guide can exclusively reveal.
The writer and actor, who created Bloods, the forthcoming Sky One paramedic sitcom, with its star Samson Kayo, has penned a romantic comedy with his regular collaborator Tom Melia. Currently shooting in London, the film is produced by BBC Films, the BFI and Fox Searchlight.
With the working title Vibes & Stuff, Enterprice's Vivian Oparah and David Jonsson (Industry) star in the uplifting rom-com set in Brixton and Peckham, about meeting the right person at the worst possible time.
Bryon and Melia, who previously wrote together on Famalam and The Lenny Henry Show, also serve as associate producers on the feature, which is the big screen debut of director Raine Allen-Miller. Yvonne Ibazebo (National Treasure), Damian Jones (Absolutely Fabulous: The Movie) and Adam Rolston (A Street Cat Named Bob) are producing.
In addition to starring in three series of Benidorm as the hapless Joey Ellis, Bryon's acting credits include Ghosts and the BBC Three sitcom Some Girls. He co-created the 2018 Sky comedy short Samson Kayo's New Bloods, which has now been developed into a series as Bloods, starring Kayo and Jane Horrocks, with the six-part series set to air on Sky One in May.
Bryon is also a writer of acclaimed children's books with illustrator Dapo Adeola. Their book Look Up! won the 2020 Waterstones Children's Book Prize and the follow-up, Clean Up!, has been optioned for a television series by Illuminated Films (The Rubbish World Of Dave Spud).
Melia adapted his web-series The Art Of Awkward Conversation into the 2016 BBC Three comedy pilot Fail, featuring Bryon and starring Will Merrick (Dead Pixels) and character comedian Ruby Thomas.
A writer-producer-director of TV magazine shows such as This Morning, The One Show and Loose Women, he also writes with his sister, Charlotte Melia. Channel 4 has ordered two scripts and a series bible of their comedy drama Planet Of The Tapes, following a group of friends working in a video shop in 1992.
---
For updates, click the button below.
Share this page