Alan Partridge film cast revealed
Alan Partridge film cast revealed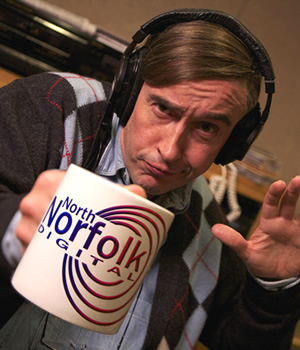 The cast list for the new Alan Partridge film has been revealed.
Alan Partridge: The Movie is currently filming on location in Norfolk, with Steve Coogan once again reprising his role as the hapless and gaffe-prone local radio DJ.
Entertainment industry website Variety has now revealed much of the cast list for the film, confirming in the process that familiar faces from previous Partridge ventures will be seen. Felicity Montagu is on board to play Alan's faithful and put-upon PA Lynn, Simon Greenall will reprise his role as Alan's Geordie 'friend' Michael and Phil Conrwell is back to play rival DJ Dave Clifton.
Nigel Lindsay, who has played different characters in both I'm Alan Partridge and the more recent Alan Partridge's Mid Morning Matters, will also appear in the film, as will Darren Boyd, who played internet millionaire Daniel Langford in Mid Morning Matters. Tim Key, who plays Sidekick Simon in the more recent series, also has a role.
Star Trek's Colm Meaney, Bleak House and South Riding star Anna Maxwell-Martin, Dog Soilders actor Sean Pertwee, Cardinal Burns's Dustin Demri-Burns and Monica Dolan (Rose West in Appropriate Adult) are also to appear.
The film, which has a budget of £4.5m, has been written by Steve Coogan with Armando Iannucci, Neil Gibbons, Rob Gibbons and Peter Baynham. Experienced sitcom director Declan Lowney (Father Ted, Moone Boy) is overseeing the shoot.
The plot of the movie is said to focus on Alan Partridge as he decides to take things into his own hands when his beloved North Norfolk Digital radio station is taken over by a media giant and rebranded Shape.
Yesterday The Norwich Evening News revealed how the town of Sheringham was preparing for a scene in which Partridge will be chased by a number of police cars.
Sheringham town mayor Doug Smith said: "The secretary of the chamber of trade and I have been talking to a film production company which will be coming to Sheringham to film a short sequence of an international movie starring Steve Coogan as Alan Partridge. The film crew will spend two days on Cromer Pier before spending one afternoon in Sheringham. They will be with us on Wednesday 27th February."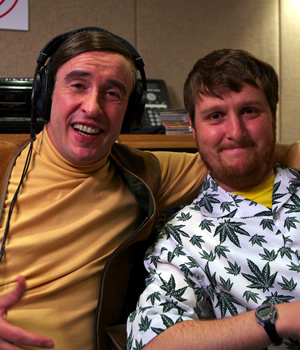 The Mayor also revealed: "The crew will set up camp in Station car park. All shops will remain open for pedestrians as normal. They want a busy high street appearance for the film. Debbie Thompson from Sheringham Little Theatre has organised 50 acting extras who will earn good money over three days."
The Norfolk paper said that producer Kevin Loader confirmed that Partridge would be "chased by a flotilla of police cars and ambulances" in one scene they are set to film.
The producer said: "There is a very strong association between Partridge and Norwich and Norfolk. When we were discussing the film a couple of years ago, people said surely you will send Alan to Nashville or Dubai, but it was Steve Coogan's very strong intention that the movie was shot in Norfolk and Norwich. We want to keep it in the heartland of the character. We are keen to keep the connection going. We are having a lot of fun. It is hard work but we are very pleased with how funny it is. There are a lot of laughs on set."
Coogan's Alan Partridge has appeared in a wide variety of TV and radio shows, from On The Hour to the popular TV series Knowing Me, Knowing You With Alan Partridge in 1994 and I'm Alan Partridge in 1997. Most recently the character has starred in a number of Sky shows, including Welcome To The Places Of My Life.
A second series of Alan Partridge's Mid Morning Matters will be shown on Sky Atlantic later in the year, whilst a new DVD set including Partridge's two recent Sky specials is due for release next month.
A release date for Alan Partridge: The Movie has not yet been set, but it is expected to be in cinemas in August 2013. Coogan will also appear in cinemas later this year in The Look Of Love, a comic biopic that sees him star as 'Soho King' and porn baron Paul Raymond.
Below is a classic I'm Alan Partridge clip in which Alan and Lynn suffer a minor car crash:
Share this page