Jack Whitehall to host new panel and chat show pilots
Friday 21st September 2012 @ 10:27am
Jack Whitehall is continuing to develop into a major TV star by signing up to try-out two new TV formats.

The first is a currently un-titled music-based panel show for E4. Producers describe the format as follows: "Jack Whitehall is joined by an all-star line-up for this new comedy show based around music, the charts and celebrity. Two pop stars and their teams go head to head in order to win the chance to perform at the end of the show."

(Story update, 26th September: the show is called Shuffle, and will be co-produced by Tiger Aspect and Zeppotron)

The second pilot, called Backchat, is a chat show format hosted by Whitehall alongside his father. In an advert for people to attend the recording, producers describe the show as "an evening of chat and entertainment as the ultimate father and son combo invite celebrity guests on to their sofa for a good old chin wag! Come and see if Jack can keep the conversation flowing while his Dad interrupts the chat with his own bizarre insights!"

Backchat will not be the first time the young comedy star has appeared alongside his father. Michael Whitehall, who is a theatre agent, has appeared on John Bishop's Britain, Hit The Road Jack and The Million Pound Drop alongside his son. Additionally, this new TV project is based on a show of the same name that the pair performed at the 2011 Edinburgh Fringe. It involved the hosts sending each other to see live shows they wouldn't normally watch, and then reporting back, plus Jack interviewing celebrity guests, whilst Michael interjected with barbed comments about his son's performance.

The new pilots will be recorded on two consecutive Thursdays at BBC TV Centre. To apply to be in the audience visit our free tickets page

Should either of the programmes go to series, they will become another regular format for the young comedy star to add to his CV. Whitehall will next be seen on screen as JP in the second series of the hit Channel 4 university-based comedy Fresh Meat; and in the new series of Sky1's A League Of Their Own.

Whitehall is a regular on the sports-based panel show and, ahead of the new series, has been filming stunts on location with the other regular panellists, including swimming-pool and motor-racing based challenges.

Bad Education, the school-based sitcom which stars and was co-written by Whitehall, has just finished on BBC Three. The programme achieved strong ratings on the digital channel so has already been greenlit for a second series, which will be written and filmed next year. Jack's mother, Hilary Whitehall, played a cameo guest role in one episode.

Below is a video of the two male Whitehalls appearing on Million Pound Drop, where they won £300,000 for charity:


Latest News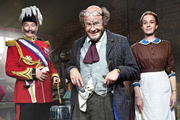 Filming is underway on The Further Adventures Of Professor Branestawm, a second episode of the show in which Harry Hill plays the famous inventor character.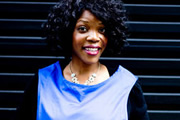 Jocelyn Jee Esien is working on a new sketch show project for BBC Radio 4. It's Jocelyn will see her portray various characters.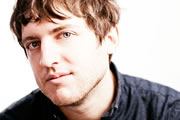 Elis James and Katy Wix are to star in Ankle Tag, a new sitcom pilot for BBC Radio 2.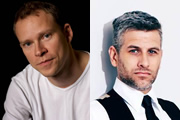 Robert Webb and Terry Mynott will star in The King's Men, a new Radio 2 sitcom pilot written by Mynott and Arthur Mathews.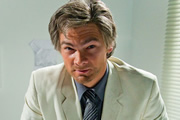 Radio 2 is making The Peterford Golf Club, a new sitcom written by and featuring Horrible Histories star Simon Farnaby.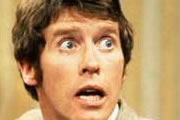 Classic BBC sitcom Some Mothers Do 'Ave 'Em could return to screens for new episodes in 2016.