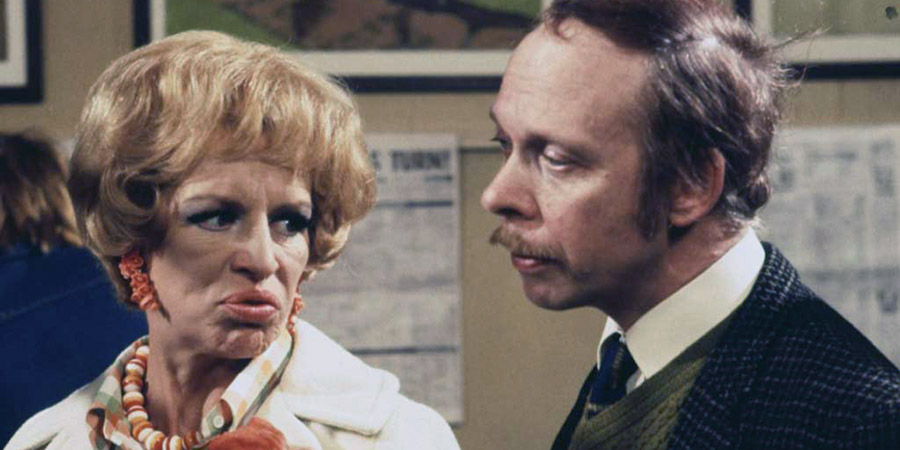 Genre

Sitcom

Broadcast

Channel

Episodes

Starring

Writers

Director

Producer
George and Mildred Roper are somewhat of an odd couple: he would be working class if he wasn't too lazy and feckless to actually, well, work; and she's a wannabe snob.
Moving from their old South Kensington home, they buy a property in the leafy suburb of Hampton Wick, next door to the Fourmiles: Mildred is in her element playing up to the posh neighbours, but George is less than impressed or enthusiastic by their changed status; and particularly unamused by the Tory-voting Jeffrey next door!
Use the menu bar above to access more pages.