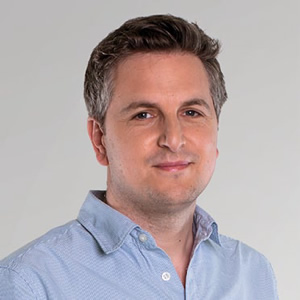 Ben Willbond takes on roles including Wise Elder Vex, Ninny Tom, Philip of Woolworth and Brother Marcous in Yonderland...
How did the idea for Yonderland first come about?
I had been working on a feature film idea with Mat Baynton about a man who discovers a portal in his kitchen. We wanted to make a family adventure, the kind we grew up with, fantasy movies with puppets, like Labyrinth and The NeverEnding Story. Then we thought it would be fun to do a TV version.
What was your pitch to Sky?
There were two. The first was, 'funny Merlin', and the other, 'funny Game of Thrones'. We got them there.
The puppets are brilliant...
A company called Baker Coogan, who worked with Jim Henson for years, produced them. Jim's son still works with them on other projects, and he came down to set, which was exciting, and a lot of the Yonderland puppeteers had worked extensively on some of those films we mentioned. It's a very small community of artists and they are just amazing people to work with.
Were the puppets generous co-stars?
I wouldn't say they were generous, I would say they were quite difficult to work with because it takes an awfully long time to set up the shots. That's part of the challenge, though. Unless you have a raised set, which is built about four or five feet off the ground so that the puppeteers can operate underneath, it's very hard for them to move around.
How difficult is it to create a comedy that ticks the boxes for all ages?
It's a hard question because comedy is just comedy, and you never really set out intentionally to hit a target audience. That's something that network and studio bosses talk about. What we did set out to do was make something unique, to stand out from the crowd.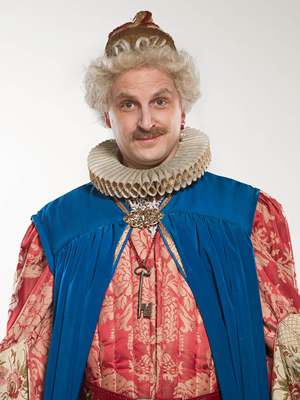 A lot of comedies do stick to the same template. Another group of friends living in a flat...
Exactly, they try too hard to please the audience. We're definitely not trying to be cool. In fact, we're saying 'we do the silly stuff and we'd love it if you came and watched'.
How much fun was it to play and voice so many characters?
I've always loved playing as many different characters as possible, to have the freedom of a dressing-up box and wonder what this or that character would be like. It's the best fun and that's why we do this job.
What was the toughest part of the shoot?
You never have enough time to shoot all you want to, but that's true of any production. Ask anyone on any show and they'll say 'we never had enough time'.
What about the best bit?
Walking out on the first day and seeing the set that had been built, seeing the world that had been in our heads for over a year realised. That was a big thrill.
Have you yourself ever been a fish-out-of-water?
Twenty years ago, when I was a student and went to Russia for a year. After nine months you get used to it, but the country was going through a lot of changes then and it was a crazy time.