2006/2007 Specials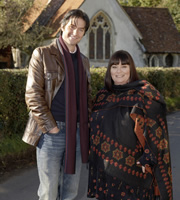 First broadcast: Monday 25th December 2006
Yet another Dibley cottage has been sold to a Londoner, and Geraldine's not happy about the breakdown of the community. Setting out to confront the new stranger, she is struck by his immediate charm and good looks - but is he all he seems?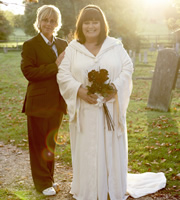 First broadcast: Monday 1st January 2007
The date of the wedding is fast approaching, and the Vicar's delighted to be attending in a dress rather than a dog collar. However, the villagers decide that their gift to the happy couple will be to organise everything for them - something Geri was actually rather looking forward to, thank you!
First broadcast: Friday 16th March 2007
Geraldine is as dismissive as David when the Parish Council receives a letter inviting her to appear on new series Celebrity/Non-Entity Wife Swap. Until she hears that she'd be paired with Sting...
2006/2007 Specials Products