1996 Specials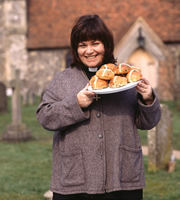 First broadcast: Monday 8th April 1996
Easter is approaching, and whilst the village is struggling to make good on its Lenten fasts, old Mrs Cropley is taken ill. The prognosis is bleak, and she asks the Vicar one final favour before passing into the hereafter...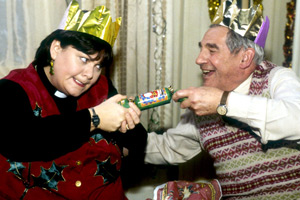 First broadcast: Wednesday 25th December 1996
It's the Vicar's second Christmas in Dibley, and she has to make her sermon a good one "or you've lost them to Satan till next December". An arguably greater worry, however, is the three Christmas dinners Geraldine's agreed to eat. But she can pull it off - right?
Buy 1996 Specials
Release date: Monday 26th November 2007
This 6-disc 'ultimate' box set collects together all 20 full-length episodes of The Vicar Of Dibley, starring Dawn French as the distinctly normal female vicar of a far from average rural English village.