Win Plebs Series 4 on DVD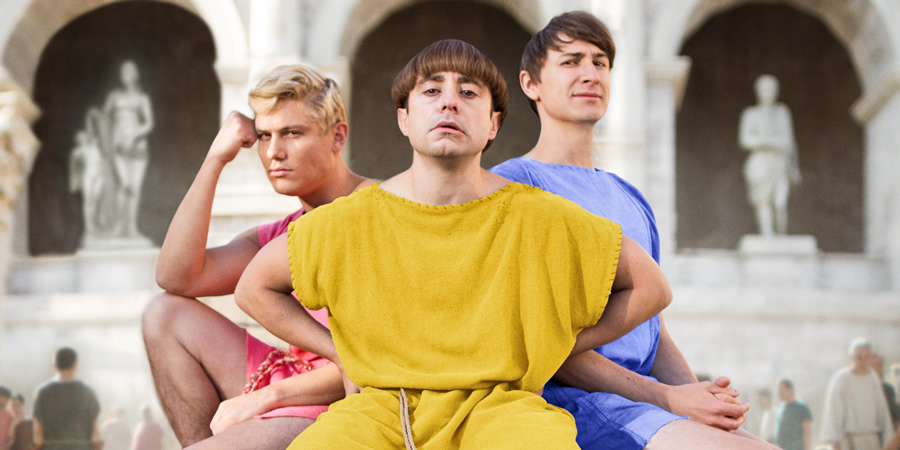 Series 4 of Plebs is now available on DVD. As fans of the show will know, the comedy follows the lives of three hapless young men from the suburbs as they try to get laid, hold down jobs and climb the social ladder in the big city.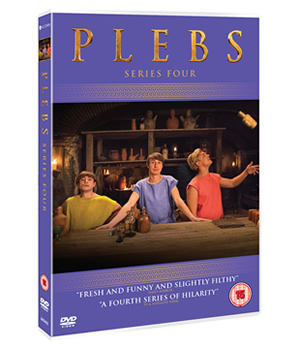 Penned by Sam Leifer and Tom Basden, and starring Tom Rosenthal (Friday Night Dinner), Ryan Sampson (Horrible Histories) and Jonathan Pointing (Pls Like) alongside a stellar cast and inspired guest stars, this hugely popular sitcom makes its welcome return on DVD.
We travel back to Ancient Rome as the sudden departure of Stylax and equally sudden arrival of dumb blonde builder Jason, throws the lives of the Plebs - Marcus, and his lazy slave Grumio - into turmoil. But upheaval gives way to hope when they manage to wangle an abandoned toilet from crooked property developer Crassus (Robert Lindsay) which they decide to convert into Rome's hottest new wine-bar 'The Crown and Toga'.
With Grumio as head-chef, Jason and waterboy/man Aurelius (Basden) on drinks and Marcus as manager, this could be the boys' chance to finally hit the big time and become players in the most exciting city in the world. But first they have to grapple with Rome's leading food critic, launch a cabaret night with scathing satirist, take part in the city's Marathon and host a snail-racing syndicate - before coming up against their biggest challenge so far, an aggressive take-over bid from a local Germanian bar famous for their popular brown-liquid 'beer'.
Series 4 of Plebs - and the Plebs Series 1 - 4 DVD Box Set - are available now. Shop