Would I Lie To You? USA
Would I Lie To You? to be remade in America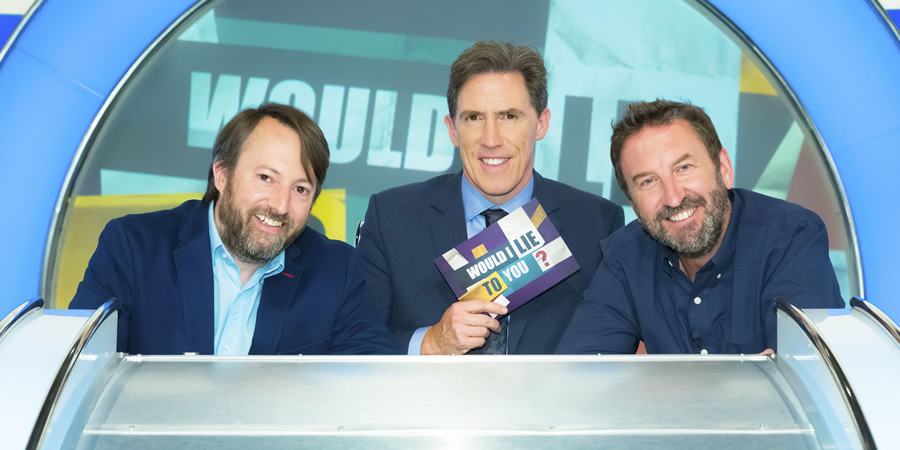 American network The CW is to make its own version of hit panel show Would I Lie To You?.
Deadline reports that the youth-focused network is making a new version of the hit comedy format, alongside a remake Killer Camp, the 2009 ITV2 horror-themed game show that was hosted by Bobby Mair. The UK-based Canadian comedian will also be involved in the new version of Killer Camp.
Robert King and Michelle King, who oversee American legal series The Good Fight, are amongst the executive producers working on the new version of Would I Lie To You? for Truly Original. The production company, which makes Ink Master, is owned by Banijay, the parent company that also controls the show's UK producers, Zeppotron.
Launched in 2007, Would I Lie To You? has so far run for 14 series on BBC One. Angus Deayton hosted the first two series, before Rob Brydon took over. Lee Mack and David Mitchell have been team captains since the show's inception. The programme has won multiple awards, including being voted the Best TV Panel Show for the last four years in a row in the Comedy.co.uk Awards.
It has not yet been revealed who will star in the new US version. The series will sit alongside other non-scripted shows on The CW, which has a line-up that includes the US version of Whose Line Is It Anyway?, and Jonathan Ross-fronted magic series Penn & Teller: Fool Us. The network has also bought the rights to show two series of the British version of Would I Lie To You?.
---
For updates, click the button below.
Share this page