Joe Lycett's Got Your Back 3
Joe Lycett's Got Your Back is back for Series 3
Eight more episodes of the consumer watchdog show have been ordered by Channel 4
The order comes with the comic also lined up for the next series of Who Do You Think You Are?
Series 3 of Got Your Back will be broadcast later this year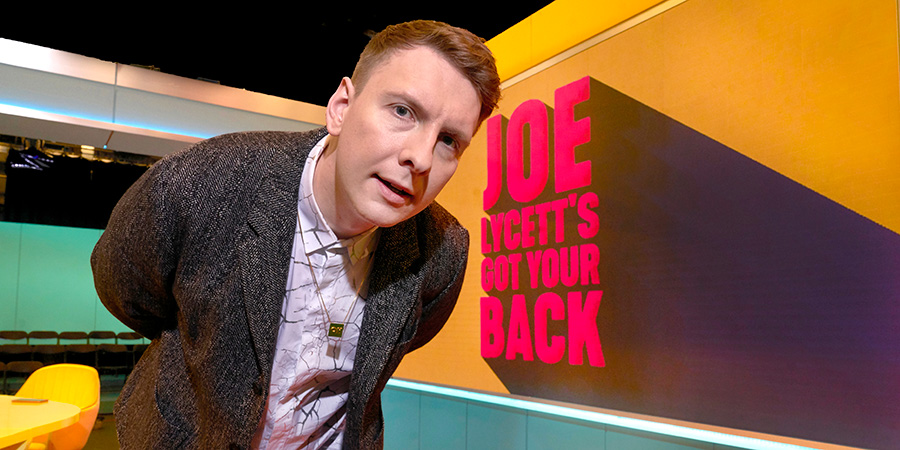 Joe Lycett's Got Your Back is returning for a third series, British Comedy Guide can exclusively reveal.
Production has resumed on the Channel 4 consumer justice show, which the stand-up has described as "a cross between Rogue Traders and RuPaul's Drag Race".
Eight further episodes will air later this year.
Meanwhile, Lycett may have uncovered something interesting in his family tree, for an episode in the next series of Who Do You Think You Are?.
Details of the comic's exploration of his ancestry for the BBC One genealogy show have yet to be disclosed, but one possible line of enquiry may revolve around his great-grandfather, who was also a comedian.
Interviewed by Sara Cox on Radio 4's Chain Reaction in 2017, Lycett said: "Weirdly, I had no idea about this. My nan, before she died, sort of mentioned in passing that her dad used to perform like a form of stand-up comedy.
"And I'd been doing stand-up for a couple of years and [said], 'you didn't think to mention this at any point?' I'd love to go through the history of the family and see if there's any more..."
Cox interjected: "Hello producers of Who Do You Think You Are?" To which Lycett replied, "Yes! That's literally what I'm going for."
He has just guest hosted Cox's Radio 2 show and made his Shakespearean debut, playing the supporting role of The Porter in an online performance of Macbeth for the ReadThrough initiative.
More than 26,000 students logged in to the free reading last month, which featured Nari Blair-Mangat in the title role, Doctor Who's Pearl Mackie as Lady Macbeth and Uncle's Esther Smith as Malcolm.
First broadcast in 2019, Joe Lycett's Got Your Back has run for two series of seven episodes on Channel 4.
Made by Rumpus Media and Lycett's own production company, My Options Were Limited, the executive producers for Rumpus are Emily Hudd and Iain Wimbush.
Featuring fellow stand-up Mark Silcox in a sidekick role, the show has proved broadly popular with viewers and critics. It was voted into the shortlist stage of the Comedy.co.uk Awards 2020 and was nominated for the best formatted popular factual show in the Royal Television Society Awards yesterday, with Lycett also nominated for best presenter for The Great British Sewing Bee.
The i newspaper said of Got Your Back that "the comedian's spunky attitude and willingness to go off-script brings what could be 'Watchdog with jokes' to life", while The Guardian dubbed him "the millennial Esther Rantzen".
The comic, who briefly changed his name to Hugo Boss for the show last year in protest at the fashion label's heavy-handed policing of its brand name, has jokingly questioned the wisdom of recommissioning the show, saying last year that he had "emailed the head of Channel 4 after the last series and I think I said it would be irresponsible for him to recommission the show because of how mad with power I was getting.
"So you can blame Ian Katz, [chief content officer] of Channel 4, for whatever happens."
See tweet
---
For updates, click the button below.
Share this page