Alan Partridge Series 2
This Time With Alan Partridge to return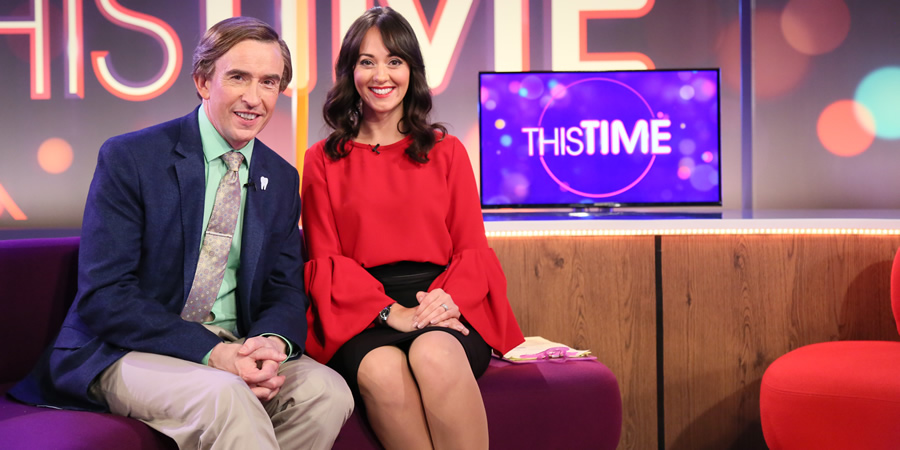 This Time With Alan Partridge is to return to BBC One for a second series.
Steve Coogan revealed the news whilst speaking on the BBC Radio 2 Breakfast Show with host Zoe Ball.
When asked, "Is Alan returning to our screens any time soon?", the comedy star replied: "Uh, he will, there'll be another series of This Time in the next 12 months, but there's a podcast starting next month, so..."
Prompted further about the podcast, Coogan said: "It's called From The Oast House."
In a separate interview with Absolute Radio, he clarified further to host Dave Berry: "There is going to be more Partridge in 2020. There'll be another This Time though that won't be this year, that'll be probably next year. Then there might be a documentary series with Alan roving around Britain.
"But the next thing that's coming out is a podcast, which is out next month, called From The Oast House, With Alan Partridge. There's 18 of those and they're about 20 minutes each. They're very sort of one-on-one. If anyone wants Alan up close and personal in their own space then the podcast is an opportunity."
The BBC is expected to make a formal announcement about the future of any Partridge projects in the next few months.
In March last year it was revealed that Coogan and co-writers Neil and Rob Gibbons were filming another Alan Partridge series for the BBC, with the character presenting a history-style documentary format - seemingly the programme Coogan has now referred to as "Alan roving around Britain".
This Time With Alan Partridge, which saw the famous comedy character returning to the BBC, began in February last year. The premise saw the presenter handed a career lifeline - the chance to stand in temporarily as co-host on This Time, a weekday evening magazine show. The programme co-starred Susannah Fielding as Alan's co-host Jennie Gresham, and featured Felicity Montagu as Alan's long-suffering PA Lynn, with Tim Key as sidekick Simon Denton.
Coogan is currently promoting Greed, a new film in which he plays a retail billionaire.
---
For updates, click the button below.
Share this page