Another Alan Partridge show
BBC orders another Alan Partridge show
Alan Partridge is to return to the BBC in another TV format
Writer/directors Neil and Rob Gibbons have revealed: "We're about to shoot another Partridge series"
It is not a second series of This Time With Alan Partridge, but "Alan trying his hand at something else"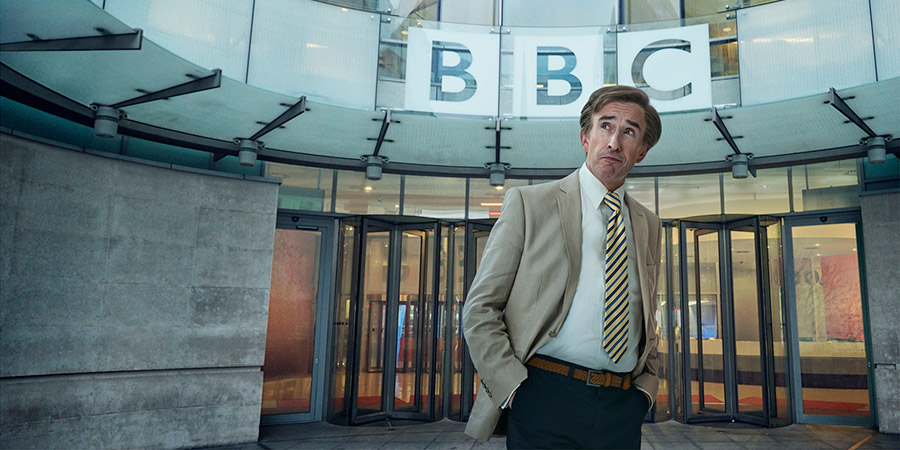 The BBC has reportedly ordered another TV show starring Steve Coogan's cult hit character Alan Partridge.
The format and title of the series is currently unknown, but it is not thought to be a second series of new sitcom This Time With Alan Partridge.
Speaking on the Empire Film Podcast, co-writers and directors Neil Gibbons and Rob Gibbons let slip the news they were now preparing to film another Partridge project.
Asked by host Chris Hewitt if they could imagine Alan Partridge starting a podcast, the brothers replied that they could, before going on to confirm a brand new TV project. They added: "Actually, there are other formats on our list, one of which we're - I don't know if we can talk about it - but we're about to shoot another Partridge series."
Giving just slightly more detail, they added: "We're going to film it in May for the BBC, which is Alan trying his hand at something else."
The BBC has yet to reveal any commission, however it has been previously suggested that the new format will see Partridge looking back at the story of the country, getting out of his depth in the process of presenting a "Dimbleby-style grand sweep of British history".
Further details are expected to be revealed by the corporation in due course.
The Gibbons brothers also confirmed in the interview they have just filmed a Comic Relief sketch featuring Alan, to be broadcast for Red Nose Day, on Friday 15th March.
This Time With Alan Partridge launched on BBC One on Monday with an overnight audience rating figure of 3.3 million viewers. It received multiple five-star reviews from newspaper critics. Episode 2 of 6, on this Monday (4th March at 9:30pm), sees Alan and the This Time team host a special show dedicated to the memory of a much-cherished broadcaster.
Below is the Empire podcast in full. The interview with the directors starts at 3:40.
---
For updates, click the buttons below.
Share this page