The Midnight Gang
David Walliams films The Midnight Gang
The Midnight Gang, a children's book by David Walliams, is being adapted for TV
It will be shown on BBC One this Christmas, with Walliams playing the headmaster
This will be the sixth BBC one-off comedy drama based on one of his books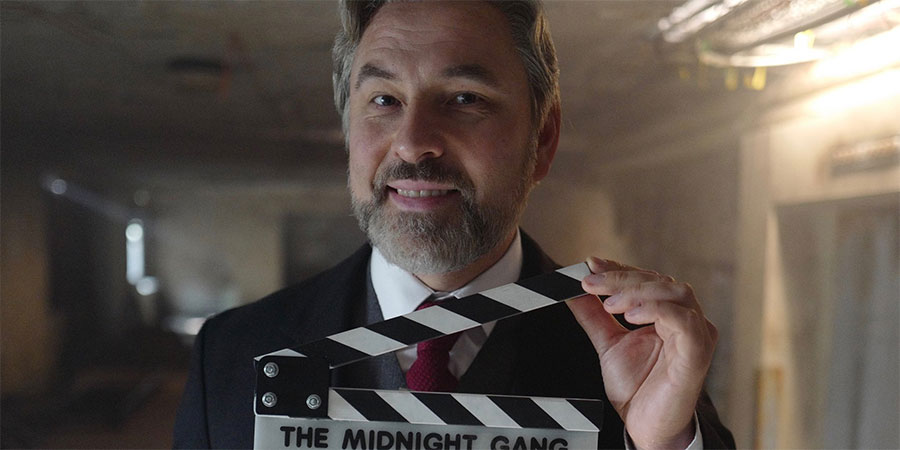 David Walliams is filming the latest adaption of one of his children's books.
The Midnight Gang, which was published in 2016, focuses on a group of kids who undertake adventures at night.
The plot of the book is described as follows: "When Tom gets hit on the head by a cricket ball, he finds himself at Lord Funt Hospital, and is greeted by a terrifying-looking porter. Things go from bad to worse when he meets the wicked matron in charge of the children's ward. But Tom is about to embark on the most thrilling journey of a lifetime!
"The Midnight Gang tells an extraordinarily heart-warming and, of course, funny story of five children on a hospital ward and on a quest for adventure! It is a story of friendship and magic and of making dreams come true. Readers are set to be utterly spellbound by this heartfelt story that will bring magic to everyone."
Filming is now under way on the special for BBC One, by Walliams's production company King Bert. David Walliams revealed the news on Twitter, explaining he will play the headmaster.
Filming has begun on the TV adaptation of my children's book 'The Midnight Gang'. I play the headmaster. It will be on @BBCOne at Christmas. pic.twitter.com/pB0vGQS3BK-- David Walliams (@davidwalliams) September 25, 2018
The Midnight Gang will be the seventh of Walliams's books to be made into a comedy drama. BBC One began adapting his stories in 2012, starting with Mr Stink. Gangsta Granny, The Boy In The Dress, Billionaire Boy and Grandpa's Great Escape have all followed. Walliams also made Ratburger in 2017, for Sky.
It's a busy time for the comedy star. He is also currently filming The Queen And I, an adaptation of Sue Townsend's story, to be shown on Sky One this Christmas.
Further casting details about The Midnight Gang are expected to be revealed by the BBC soon. It will be shown on BBC One in December.
---
For updates, click the button below.
Share this page