Killing Eve on BBC1
BBC to broadcast Phoebe Waller-Bridge's Killing Eve
Killing Eve, a new show from Fleabag star Phoebe Waller-Bridge, will be shown on BBC One
The "laugh-out-loud funny and edge-of-your-seat gripping" series focuses on a bored MI5 agent
The eight-part series, starring Sandra Oh and Jodie Comer, will be shown later this year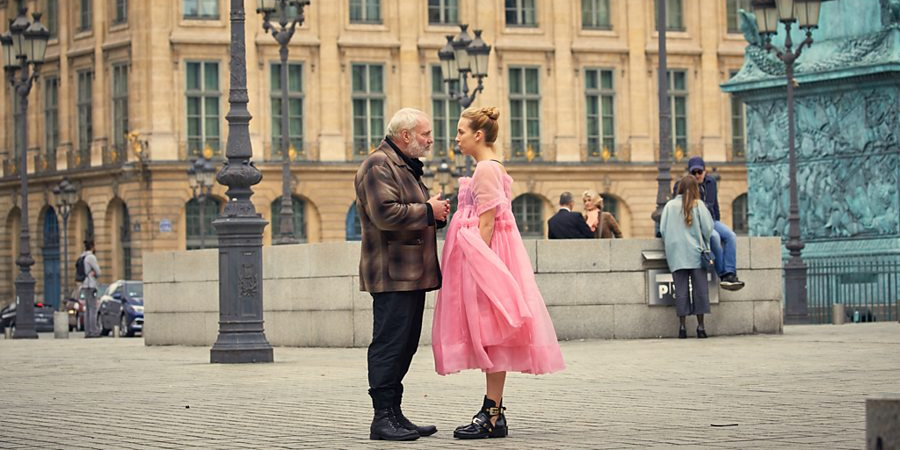 The BBC has announced it has acquired Killing Eve, a new American show overseen by Fleabag star Phoebe Waller-Bridge.
Described as "both laugh-out-loud funny and edge-of-your-seat gripping", the eight-part series focuses on Eve, a bored MI5 security officer whose desk job does not fulfil her fantasies of being a spy.
Grey's Anatomy star Sandra Oh will play the lead role, with Jodie Comer from My Mad Fat Diary as Villanelle, a fearsome assassin clinging to the luxuries her violent job affords her. When Eve is tasked with tracking down Villanelle before she can strike again, the two women are thrown into a cat-and-mouse game that "turns the traditional spy-thriller on its head."
Killing Eve is based on the Villanelle novellas by Luke Jennings. Waller-Bridge is acting as writer and executive producer on the project, but does not take a lead acting role herself.
The series, which has been made for BBC America but will now also be shown in a prime-time slot on BBC One, will also be made available as a box set on BBC iPlayer thanks to BBC Three.
The "high-stakes thriller" also features Fiona Shaw as Carolyn Martens, David Haig as Eve's colleague Bill and Kim Bodnia as Konstantin. Further casting includes Darren Boyd as Frank Haleton, Sean Delaney as Kenny Stowton, Kirby Howell-Baptiste as Elena Felton, and Owen McDonnell as Niko.
Damian Kavanagh from BBC Three says: "I'm delighted that BBC Three will partner with BBC One to bring audiences Killing Eve. It is one of the most exciting series of recent times and not only do we get to work with Phoebe again, who is a fantastic writer with a unique voice, the brilliant Jodie Comer will be back on BBC Three after her star turn in Thirteen."
Sue Deeks, BBC Head of Programme Acquisition, says: "Killing Eve is a startlingly original thriller. In turn both laugh-out-loud funny and edge-of-your-seat gripping, Phoebe Waller-Bridge has filled her new series with an array of wonderful characters brought to life by a dream cast."
Since starring in Fleabag, Phoebe Waller-Bridge has gone on to film high profile roles in television series and films such as Solo: A Star Wars Story. It was confirmed last year that Fleabag will be returning to BBC Three for a second series, but not until 2019. Speaking at the time of the announcement, she said in a statement: "I asked myself if Fleabag has more to say and frankly she hasn't shut up since."
It was revealed last month that Phoebe Waller-Bridge is also collaborating with Fleabag's Script Editor Vicky Jones to write Run, a comedy drama about two ex-lovers who made a pact 15 years ago that if they ever needed to escape life, they could send each other a simple text message - "RUN" - and impulsively disappear together.
Killing Eve will be shown in the UK on BBC One and BBC Three later this year.
---
For updates, click the button below.
Share this page