Fleabag Series 2 2019
Fleabag Series 2 confirmed
Phoebe Waller-Bridge has confirmed that she will make Series 2 of Fleabag
The creator says: "Series 2 will be a whole new adventure, and I'm beyond thrilled to be coming back"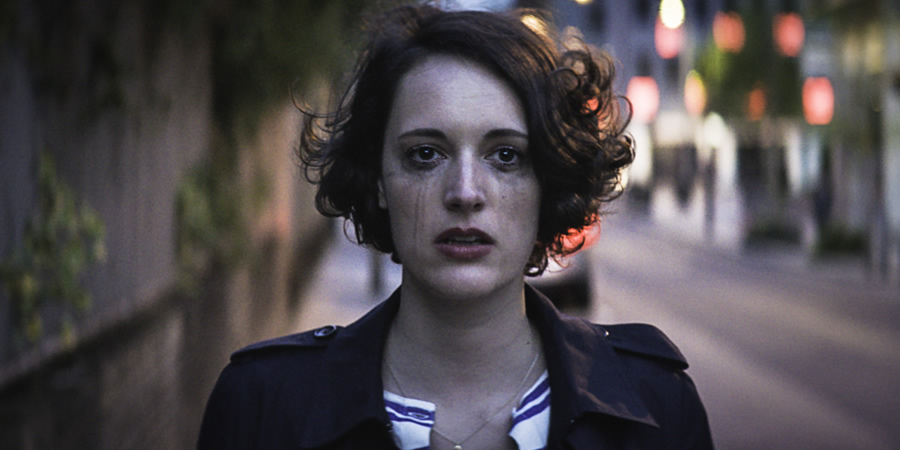 Fleabag will return for a second series, it has been confirmed.
The critically acclaimed BBC Three sitcom debuted online in early Autumn 2016. Written by and starring Waller-Bridge, the show follows the eponymous 'Fleabag', a young woman living in London and trying to cope with various struggles in her life, not least the suicide of her best friend, Boo.
Speaking today at the Edinburgh International Television Festival, Waller-Bridge, BBC Comedy boss Shane Allen and producer Lydia Hampson confirmed that the series will be back for a second run - although not until 2019.
Phoebe Waller-Bridge said in a statement: "I asked myself if Fleabag has more to say and frankly she hasn't shut up since. Series 2 will be a whole new adventure, and I'm beyond thrilled to be coming back."
Shane Allen commented: "Fleabag signalled the arrival of a hugely distinctive writer with the mesmerising performing talent to match. Phoebe's career has shot up like a firework display in the last year and the show has been rightly hailed as a modern classic. It'll be thrilling to see where she takes the character in the next series."
Further details of the story in Series 2 are currently being kept tightly under wraps. Speaking at the festival, Waller-Bridge explained that the story to put Fleabag through came to her in a moment of inspiration whilst travelling on a bus.
Production company Two Brothers Pictures say: "Obviously we couldn't be more excited to be working with the ridiculously talented Phoebe again, and we can't wait to see what the next chapter in Fleabag's life brings..."
---
For updates, click the button below.
A confession of the modern woman. Starring Phoebe Waller-Bridge, Olivia Colman and Bill Paterson, Fleabag is a poignant window into the mind of a dry-witted, sexual, angry, porn-watching, grief-riddled woman trying to make sense of the world.
As she hurls herself headlong at modern living, Fleabag is thrown roughly up against the walls of contemporary London, with all its frenetic energy, late nights and bright lights, in this very modern mix of fatalism and hedonism, sustaining a merry-go-round of broken dreamers.
Unfettered and unfiltered, Fleabag tears through the series sleeping with anyone who dares to stand too close, squeezing money from any orifice, rejecting anyone who tries to help her and keeping up the bravado all along. Because that's just the kind of messed-up, normal person she is.
By turns hilarious and heart-breaking, this is the thoroughly disarming confessional of a woman so totally detached she's utterly lost, and ultimately wondering what the hell she ought to be doing in life. Much like the rest of us.
First released: Thursday 21st July 2016
Released: Monday 15th October 2018
Distributor: Dazzler
Region: B
Discs: 1
Minutes: 180
Buy and sell old and new items
Search for this product on eBay
Released: Monday 3rd October 2016
Distributor: Dazzler
Region: 2
Discs: 1
Minutes: 150
Buy and sell old and new items
Search for this product on eBay
It looks like you're in the US? Fear not! Almost everything can still be ordered.
Amazon UK
deliver internationally,
Amazon.com
carries many items separately, or you can look out for US/Canadian flags on our product listings for direct links.
If ordering from a UK store, please note that you are in Region 1 (DVD)/Region A (Blu-ray), whilst the UK is in Region 2/B, respectively. This means that many - but by no means all - may fail to play. Look for products marked "Region free", "All regions", "Region 0" or "Multi-region". Blu-rays may also be marked "Region A/B/C", "Region free", or variations thereof. You may also check whether your DVD/Blu-ray player supports multi-region playback (also referred to as "region free"), or whether it can be set to do so. There should, of course, be no problems with books, CDs, or other physical items.
More advice & help on importing
Share this page