Phoebe Waller-Bridge in Run
Phoebe Waller-Bridge developing TV comedy thriller
Fleabag writers Phoebe Waller-Bridge and Vicky Jones are working on a "badass romantic comedy thriller"
Run is about two ex-lovers who made a pact 15 years ago about impulsively disappearing together
Waller-Bridge will have a lead role in the series, which is currently in development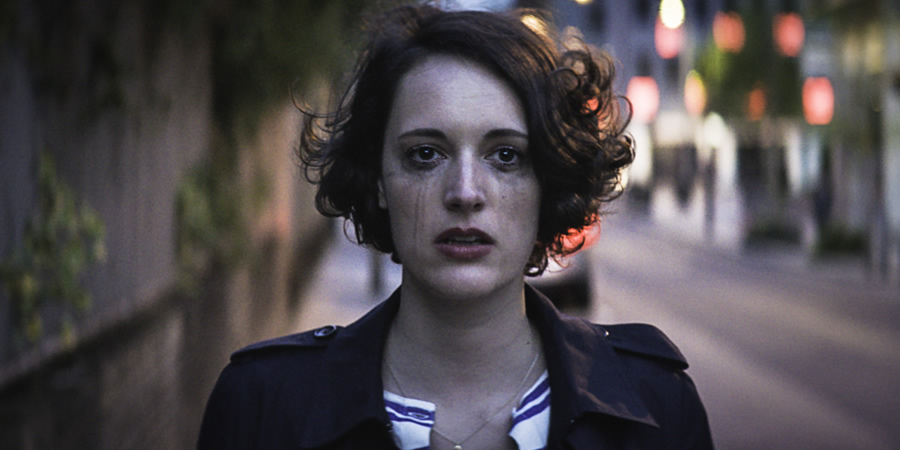 Phoebe Waller-Bridge, the creator of hit BBC sitcom Fleabag (pictured), is to feature in a new TV series called Run. The project is described as "part romantic comedy, part thriller".
The show is being written by Vicky Jones who worked as the Script Editor on Fleabag, and is being made via DryWrite, the production company owned by the pair.
Run centres on two ex-lovers who made a pact 15 years ago that if they ever needed to escape life, they could send each other a simple text message - "RUN" - and impulsively disappear together.
Casting details have yet to be revealed, but it has been confirmed Waller-Bridge will have a recurring role in the show. The announcement was made at distributor eOne's annual industry preview event.
Vicky Jones says: "We are thrilled to partner with the incredible team at eOne and Emily Leo to bring this badass romantic comedy thriller to life. In eOne we found a team passionate about storytelling and committed to making stand-out television for audiences around the world."
eOne's Pancho Mansfield says: "We are delighted to work with DryWrite on this provocative new project. Vicky and Phoebe's unique voices and talent for creating boundary-pushing original characters have made them bold creative and critical successes on the screen and stage. We look forward to joining forces with them on this intriguing premise that will undoubtedly capture audiences' attention."
At the time of writing no broadcaster has been announced for Run, but it is expected to be sold to countries around the world. Further details about the project will be announced in due course.
Since starring in Fleabag, Phoebe Waller-Bridge has gone on to film high profile roles in shows and films such as Solo: A Star Wars Story. It was confirmed last year that Fleabag will be returning to BBC Three for a second series, but not until 2019. Speaking at the time of the announcement, she said in a statement: "I asked myself if Fleabag has more to say and frankly she hasn't shut up since."
---
For updates, click the buttons below.
Share this page