Red Dwarf live
Red Dwarf to become live stage show
Red Dwarf looks set to become a live stage show
Writer Doug Naylor has revealed the team are hoping to do some live shows at the O2 Arena
Naylor also revealed that planning is underway on Series 13 of the sci-fi sitcom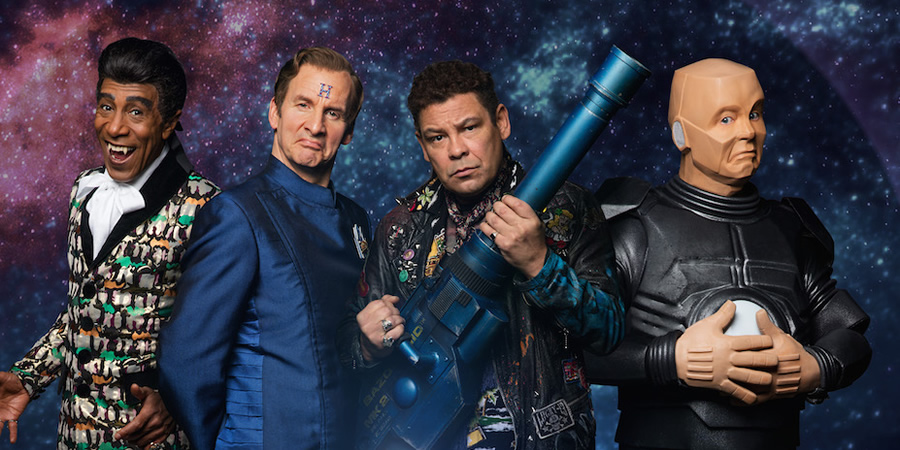 Sci-fi sitcom Red Dwarf looks set to become a live stage show.
In an interview with The Express to talk about the future of the format, writer Doug Naylor revealed that the team want to do "a tour of some kind, at the O2 possibly".
No details have yet been formally confirmed, but Naylor said: "We've got a few things in the pipeline and we're very lucky to be in this situation and it's great everyone gets on and it's such a happy team."
The twelfth series of Red Dwarf - which stars Chris Barrie, Craig Charles, Danny John-Jules and Robert Llewellyn - ends next Thursday.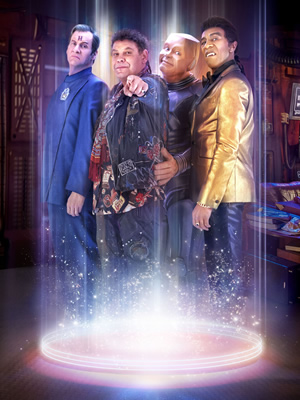 UKTV's Dave has yet to formally commission a thirteenth series, however Naylor said he has started making plans for another batch of episodes. "I've jotted down lots of ideas - I had so many ideas and we weren't able to do a lot of them because we were making 12 and not more." He added: "I think everyone wants to do it, including UKTV. Everyone had a blast doing the last 12."
Series XI and Series XII of Red Dwarf were filmed at the same time, however the writer says that if UKTV were to commission more it may not be possible to schedule filming twelve more episodes in a single block. He explained: "It would have to fit in with everyone's schedule. Craig's very busy and Danny's very busy, as is Chris and Rob. Danny is in Guadeloupe for half a year [filming Death In Paradise], so we need to get something that works for him, and also we're quite keen to do a tour."
He then clarified: "When I say a tour, I mean do a live show at the O2, so we need to get a schedule that works for the O2 and certainly for Red Dwarf XIII. Probably if we did a Red Dwarf XIII and XIV [at the same time], it would make the O2 live show more difficult. So we'll probably do Red Dwarf XIII, live show and come back and probably do XIV after that."
Red Dwarf wouldn't be the first contemporary sitcom to become a stage show. Birds Of A Feather was recommissioned off the back of the stage version, meanwhile earlier in the month it was announced that ITV sitcom Benidorm would spin-off into a live show which would tour the UK in 2018.
Naylor co-created Red Dwarf with Rob Grant, however Grant moved on to write different projects after Series 6. Grant's next show is the Radio 4 sci-fi comedy The Quanderhorn Xperimentations. Meanwhile Naylor told The Express that he too is also working on another project, "a science fiction thing, contemporary, two one hours." He explained: "I thought I'd finished about four months ago and because I've got so many things on, I thought what I needed was a couple of days just tweaking it [...] but it will still need tweaking."
Next Thursday's episode of Red Dwarf, which is already available to watch via UKTV Play is titled Skipper. It sees Rimmer jumping through parallel universes "looking for a dimension where he's not such a giant loser." The episode includes the return of Norman Lovett as the ship's computer, Holly, and Mac McDonald reprises his role as Captain Hollister. Guide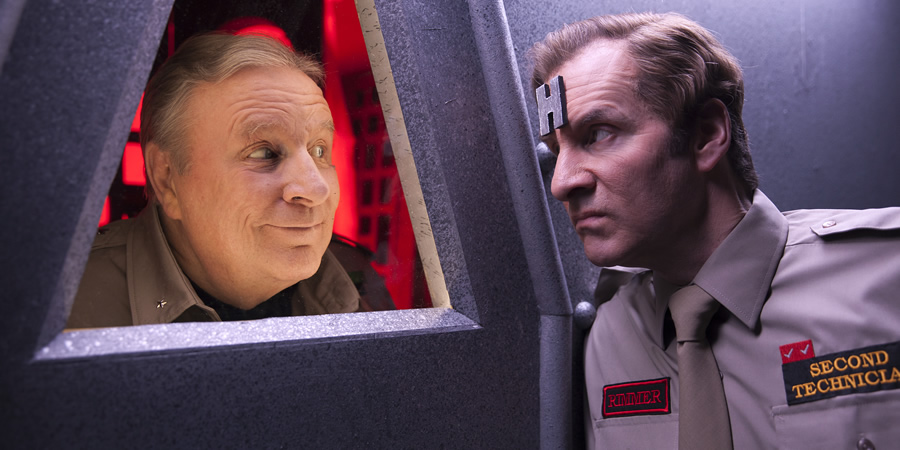 Speaking about the episode, Doug Naylor says: "The last show was a great one to make. It's the one where Norman [Lovett] comes back into the show and we have a few guest stars and there's a real kind of end of term energy about the whole thing.", adding: "I think the fans will absolutely love it. We're on a bit of a roll at the moment which is great. The ratings are great, the boys had a really great time making it, and want to do more."
The latest series of Red Dwarf will be out on DVD on Monday 20th November.
---
For updates, click the button below.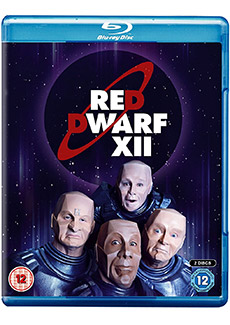 Red Dwarf XII is the twelfth series of the legendary comedy.
For the very first time, the rest of the crew discover just how it feels to be Kryten when they're arrested by the Mechanoid Intergalactic Liberation Front. The Dwarfers come across a ship where criticism is illegal, and a space station where the crew have developed a cure for evil. When all the machines on Red Dwarf go on strike Rimmer and Kryten hold a Presidential election, while Lister discovers a simple update of the ship's latest software could be a matter of life or death. The Cat faces an identity crisis like never before when he discovers he needs glasses. Finally, Rimmer decides to leave Red Dwarf in search of a parallel universe where he isn't such a massive loser.
First released: Monday 20th November 2017
Buy and sell old and new items
Search for this product on eBay
Buy and sell old and new items
Search for this product on eBay
It looks like you're in the US? Fear not! Almost everything can still be ordered.
Amazon UK
deliver internationally,
Amazon.com
carries many items separately, or you can look out for US/Canadian flags on our product listings for direct links.
If ordering from a UK store, please note that you are in Region 1 (DVD)/Region A (Blu-ray), whilst the UK is in Region 2/B, respectively. This means that many - but by no means all - may fail to play. Look for products marked "Region free", "All regions", "Region 0" or "Multi-region". Blu-rays may also be marked "Region A/B/C", or variations thereof. You may also check whether your DVD/Blu-ray player supports multi-region playback (also referred to as "region free"), or whether it can be set to do so. There should, of course, be no problems with books, CDs, or other physical items.
More advice & help on importing
Share this page