The Entire Universe
Eric Idle to resurrect Rutland Weekend Television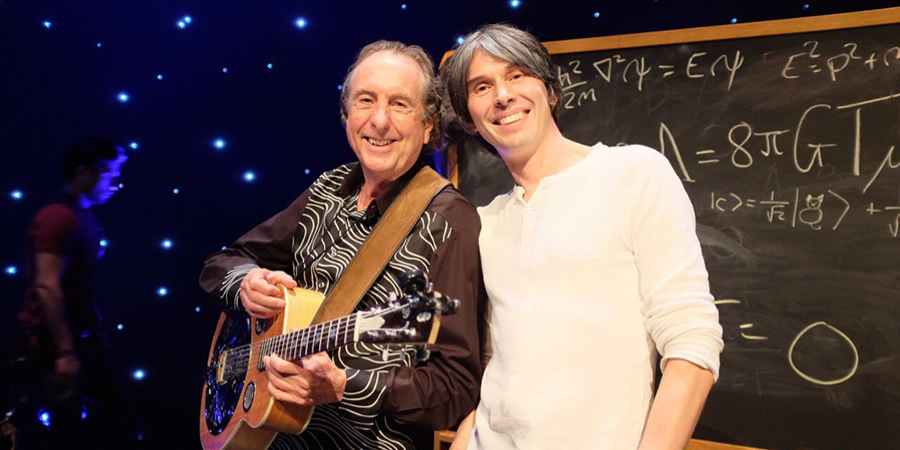 Eric Idle is to revive Rutland Weekend Television for a one hour Christmas special.
BBC Two has announced The Entire Universe, in which Idle will star alongside Professor Brian Cox. The show will combine fascinating facts about the birth of the universe with "larger than life comedy characters" penned by the Monty Python star.
The BBC explains: "In this special programme, Professor Brian Cox will initially appear in the manner to which he is accustomed, by giving an auspicious scientific Christmas lecture. However, upon turning up to the infamous Rutland Weekend Television, he soon realises he is in fact in a major musical put on by the Muriel Tritt School of Music and Dance, choreographed by Arlene Phillips.
"Throughout the programme, Professor Brian Cox continues to patiently mentor Eric in an attempt to make up for his entire lack of education in science. The result is an extraordinary explosion of comedy, music and dance depicting the birth of The Entire Universe - in just one hour."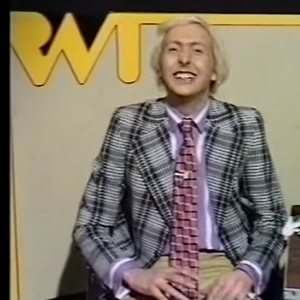 Rutland Weekend Television (pictured) was a BBC Two sketch show centred around "Britain's smallest television network". It was Idle's first television project after Monty Python's Flying Circus and ran for two series in the 1970s.
The new one-hour special will also star Warwick Davis, who plays the part of The Big Bang; Noel Fielding, who takes on Einstein; and Hannah Waddingham, who tackles time. Meanwhile Robin Ince "attempts to keep order".
This will not be the first time Idle has worked with Professor Brian Cox and Robin Ince. He has previously written a theme song for their Radio 4 series, The Infinite Monkey Cage. Cox also appeared with Idle in The Galaxy Song video played as part of the Monty Python Live stage show.
The Entire Universe will be illustrated with songs by Eric Idle and John Du Prez.
Eric Idle says: "I am very pleased that Rutland Weekend Television is back on BBC TV with a Christmas Special only 41 years after its last one. The world's smallest TV station takes on the world's largest subject: the entire universe."
He adds: "It's fitting that 41 years after Rutland Weekend Television produced a Christmas special with George Harrison, it is back with the Beatle of Science, Professor Brian Cox. No doubt what Rutland did for TV in the 70s it will now do for science - and set it back 40 years."
Professor Brian Cox jokes: "I've made many television documentaries over the years, and a constant complaint has been that the music is too loud and obscures the science. This undermines my credibility as a serious scientist. I expect The Entire Universe to be the final nail in the coffin."
Warwick Davis comments: "I'm thrilled to be hitching a ride on a musical journey through time and space with Prof Brian Cox! (Not words I'd ever thought I'd write in the same sentence.) And the icing on this galactic cake is that the show is written by and stars my old chum, Eric Idle."
The BBC's Controller of Comedy Commissioning, Shane Allen comments: "Rutland Weekend Television gave us Beatles spoof The Rutles, and now with The Entire Universe, Eric Idle is giving musical comedy fans the best Christmas present ever."
The Entire Universe will be filmed in front of a live audience at BBC Elstree Studios on Friday 16th September (tickets) for broadcast on BBC Two in December.
Share this page