Jessica Knappett's Drifters to return for second series
Jessica Knappett's Drifters to return for second series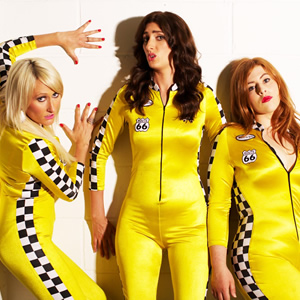 Channel 4 has ordered a second series of female-centric sitcom Drifters from new writer Jessica Knappett.
On hearing the news of her show's recommission, Knappett, who also plays lead character Meg, said: "I'm absolutely delighted, it's going to keep my mum and dad off my back for at least another year."
Channel 4's CEO, David Abraham described the first series of the E4 comedy as one of his highlights of 2013. In Channel 4's annual report, published this week, the network's Head of Comedy, Phil Clarke, praised first-time writer Knappett's scripts as "getting stronger and stronger", adding that "she was a different writer at the end of that series than she had been at the beginning".
Drifters focuses on Meg (Knappett), her daydreamer cousin Bunny (Lydia Rose Bewley) and their no-nonsense friend, Laura (Lauren O'Rourke). The trio are in their mid-20s and, after travelling around the world post-university, find themselves back at home in Leeds, unable to find jobs that they don't loathe, boyfriends they actually like, or homes they'd really ever dream of living in.
Channel 4 described the sitcom as being "about making terrible decisions, but having a brilliant time doing it".
The new six-part series will see Meg, Bunny and Laura face more humiliating encounters as their Gap Year starts to drift into its third year. The network says: "Expect more drunken mischief, dodgy relationships and embarrassing jobs as the girls continue to 'embellish' their fantastical CVs."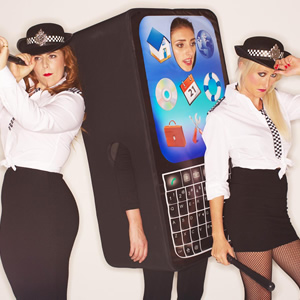 Channel 4's Rachel Springett comments: "We are delighted to be bringing back Meg, Bunny and Laura for a second run of Drifters after a glorious first series. We look forward to seeing what humiliating, life affirming and troublesome moments Jessica Knappett has in store for the girls this time around."
The return of the series follows a commission for newspaper columnist Caitlin Moran's sitcom, Raised By Wolves, a pilot for which was broadcast earlier this year. The return of both programmes goes toward the broadcaster's desire to "foreground female voices", according to Chief Creative Officer Jay Hunt.
Clarke outlined his plans for 2013 as including "developing grassroots talent on and off screen including a new generation of female writers", achieved through the first series of Drifters, the Raised By Wolves pilot, and another sitcom from a first-time female writer, Lisa McGee's London Irish, which was broadcast on the network's flagship channel during September and October 2013.
Also noted in Channel 4's annual report was Roisin Conaty pilot Gameface, although it is not yet known if this will be commissioned for a full series.
Series 2 of Drifters will be on E4 later this year. Below is the trailer that was used to promote the first series:
Share this page