See Also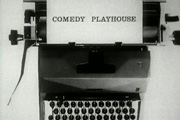 Radio 2 pilot in which we join a useless hospital DJ on his first day as a flagship presenter on hospital radio. The chaos comes thick and fast.
Radio comedy starring Tom Binns as celebrity spirit medium and psychic reader Ian D Montfort. Mixes comedy with 'real' psychic readings.
Black comedy satirising the NHS and early-1980s British society.
Satire on the National Health Service.