See Also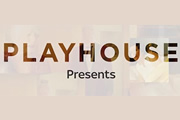 A Sky Arts strand comprising of largely one-off comedy dramas and light plays, plus the odd experimental curio.
Social worker Clare Barker (Sally Phillips) has a tendancy to find solutions to other people's problems rather than solving her own.
Comedy drama which follows the daily lives of nurses as they go about their routine tasks in an NHS hospital.
Radio sitcom by Christopher Douglas and Nicola Sanderson. Jocelyn Jee Esien stars as an upbeat carer of the nation's elderly.
A film by Jo Brand about a woman who develops an obsession with the local weatherman.