Lynn Ruth Miller on Radio 4
Lynn Ruth Miller records a Radio 4 stand-up special at 87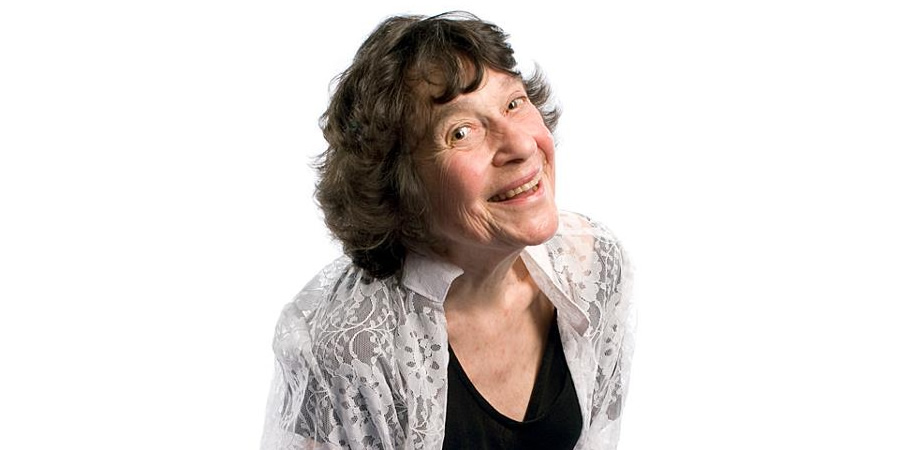 Lynn Ruth Miller is to become the oldest comedian to make a UK stand-up special, when she records her show Not Dead Yet for Radio 4 next week.
The 87-year-old American only began comedy aged 70 in San Francisco but has become a well-known fixture at the Edinburgh Fringe and on the live circuit in this country.
Her Radio 4 debut is one of several new specials coming to the station, alongside the likes of Alun Cochrane Is A Centrist Dad, Tessa Coates's Resting Witch Face and Jessica Fostekew's Edinburgh Comedy Award-nominated Hench, which as British Comedy Guide revealed yesterday, is also being filmed for Soho Theatre On Demand and Amazon Prime.
Heidi Regan has also recorded No Worries for Radio 4, which will air as four episodes from the 30th of June.
Billed as a show not about getting old but staying young, Not Dead Yet will find Miller reflecting on being born in Toledo, Ohio in 1933 during the Great Depression, living through the Second World War, fifteen presidents and two failed marriages, and for a time residing in a van.
A former writer, tutor, newspaper columnist, theatre usher and saleswoman, Miller told British Comedy Guide last year that discovering comedy in her eighth decade had given her "a new purpose in life".
Her stand-up "is very personal and it resonates with everyone because it addresses the one thing everyone fears: ageing", she suggested. But she described the comedy industry as "very ageist and that prejudice (because that is what it is) is silent.
"I am ignored rather than confronted with rejection. No matter how well I do with an audience (and audiences are never ageist at all, they just want to laugh and be entertained), I am never elevated to a headline position in London, except in the very small clubs."
Not Dead Yet is recording remotely on the 2nd July over Zoom. Tickets are available.
---
For updates, click the button below.
Share this page