Series 10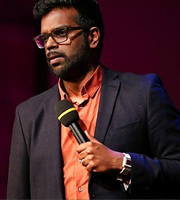 First broadcast: Sunday 17th August 2014
A comic tale about love, set in a zoo. Written and performed by Romesh Ranganathan.
First broadcast: Sunday 24th August 2014
Irish comedian Grainne Maguire reads her alternative fairytale.
First broadcast: Sunday 31st August 2014
A short story by satirist John O'Farrell. It's an irreverent tale that imagines Judas Iscariot spent his 30 pieces of silver on a creative writing class and re-drafted the books of the Gospels.