Sitcom Geeks podcast hosts and top comedy writers Dave Cohen (Horrible Histories, Not Going Out, Have I Got News) and James Cary (Miranda, Bluestone 42, Citizen Khan) are running a script challenge in association with BCG Pro.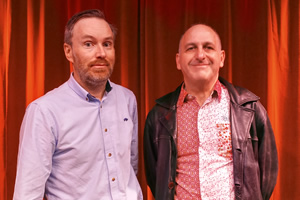 BCG Pro members are encouraged to submit their sitcom script to the challenge, and Dave and James will compile a shortlist of finalists.
If you make it to the shortlist - which will be posted on BCG Pro - that'll be a great addition to your CV, and the winner will be invited to do a podcast with Sitcom Geeks (down the line or in person), where the hosts will discuss the script in detail and offer industry guidance on who may be best to send it to.
How do you make your script stand out? Between now and the deadline Dave and James will be offering top advice via their podcasts, BCG Pro articles and their blogs on everything, including how to create your characters, finding your comedy voice, how to write jokes and loads more.
Listen to Sitcom Geeks Episode 121 - Rules of Sitcom
Sitcom scripts: 5 mistakes we all make
13 rules of sitcom
I've got a great idea...
Finding your comedy voice
Advice to writers
What is character?
Two sides to every character
Rules to create great sitcom characters
Harry Potter and the funny secondary characters
A sitcom set is a character too
How to apply
You need to be a BCG Pro subscriber (at any level) to apply for this opportunity. If you're not already a member, find out more about joining.
To submit your script see BCG Pro's Opportunities Hub
Writers who are already Sitcom Geeks Patreons paying $10 a month are eligible to enter without having to join BCG Pro. If you would like to become a Sitcom Geek Patreon subscriber visit patreon.com/SitcomGeeks
If you require further information about the contest or the resulting production, please address enquiries to sitcomgeeks@gmail.com
The deadline for applications is midnight (BST) on 17 November 2019.
Terms
All rights for scripts will be retained by the writers.
Entries must be the original work of the entrant, and must not infringe the rights of any other party. BCG & Sitcom Geeks accept no liability if entrants ignore these rules and entrants agree to fully indemnify BCG & Sitcom Geeks against any claims by third parties arising from breach of these rules.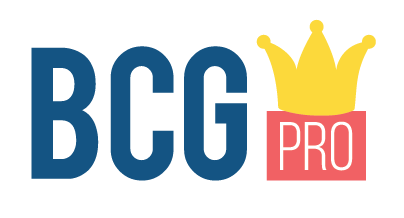 Enjoyed reading? This article is provided as part of
BCG Pro
. For much more like this, including premium articles, resources, tools and services,
find out more and subscribe
.