With the comedy industry needing new, diverse and regional writing talent, top comedy producer and recent BBC Studios Comedy Exec Simon Nicholls has devised a Master's course in Comedy Writing for Falmouth University. It's an online MA, so you can be based anywhere whilst you study.
Across the part-time MA, Simon teaches everything he's learnt from being an award-winning comedy producer for 20 years, working closely with and learning from great writers and producers. The course includes writing tips and career guidance masterclasses from the very best in the industry, including Emmy and Bafta-winning comedy writer Simon Blackwell, multi-award-winning writer of The Vicar Of Dibley Paul Mayhew-Archer, Bafta-winning Mitchell & Webb comedy producer Gareth Edwards, former Head of BBC and Sky Comedy Commissioning, Lucy Lumsden and co-creator of Trollied and co-writer of new Sky comedy Bloods, Paul Doolan. Dawn French - the chancellor of Falmouth University - is backing the course.
As well as teaching in-depth comedy writing skills and building a portfolio of writing to best showcase your talent, the course teaches you the street smarts of how to best navigate the comedy industry: how to grab opportunities, how to approach producers and agents and how to make your work stand out from the crowd. Running for almost a year, the course has already seen its students successfully write for Jon Holmes' acclaimed satirical BBC comedy The Skewer.
As a little taster for the MA, here are some suggested Dos and Don'ts for new comedy writers, from Simon...
DO thoroughly research your sitcom's world and characters, before you start writing. If you're passionate about space stations and want to write a comedy set on one, don't just make it all up. Thoroughly research documentaries about space stations and interviews with people who have lived on them. Get a sense of 'space speak' which can filter into your characters' dialogue. Commissioners regularly say they want authentic stories from authentic voices. Even if you're writing a comedy that's autobiographical and set in a place you know well, still do your research.
The fact is, a big part of writing comedy is finding the truth in your subject. The writers of Red Dwarf had no prior experience of being left alone on a massive space ship in the future, but they did properly consider the truth and reality of a group of small-minded people stuck together in a confined space. Thoroughly immersing yourself in clips, documentaries, interviews and literature linked to your comedy's chosen world will help make your idea real and authentic. And if that's not enough, thoroughly researching your show's world will give you ideas for characters and potential storylines. Win Win!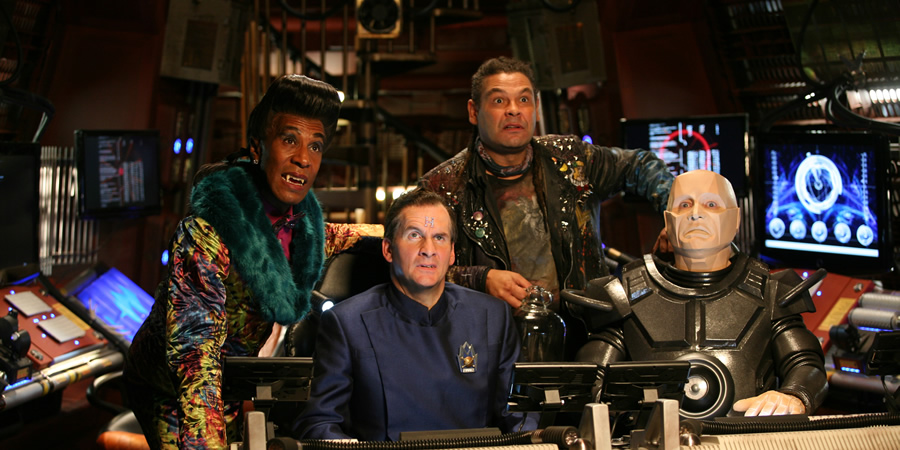 DON'T just decide that you want to write a sitcom set in a fishmongers, when you have no genuine interest in or prior knowledge of fishmongers. Producers and commissioners can smell a mile off when a comedy (especially one set in a fishmongers - trumpet noise) has been developed by a writer with no real passion or experience of the setting and its people. Developing a comedy takes time, so let your idea be about something you're truly excited by: be that a world you already know or an idea you passionately want to write about. Either way, as the creator of the world, actively research it and find funny in the truth.
DO make sure that your sitcom's plot matters to your main character. If what your main character is trying to achieve really matters to them, then it will feel important to us. On paper, we shouldn't care that one week Frasier and Niles want to run a restaurant. But because the writers establish that it really matters to them, we want to stick around and see if they succeed.
DON'T come up with a plot that doesn't matter to your main character. If the story doesn't matter to the main character, why should we care? Come up with a story that doesn't matter and your plot will have all the drive and emotional connection of a pebble. Have you tried watching or listening to a pebble for a commercial half hour? Exactly.
DO use the medium you're writing for. If you're writing a TV sitcom, make sure your script contains visual jokes. Be imaginative with your comedy writing, beyond snappy, funny dialogue.
There are so many different visual jokes in narrative comedy. Check out this brilliantly funny sequence of Peter Sellers' Inspector Clouseau, featuring prop-based visual jokes:
Or this inventive visual comedy clip from Australian comic genius Shaun Micallef:
Equally, if your script is an audio comedy, make sure your script contains sound jokes. Here's a splendidly imaginative example of that:
SUPER BONUS DO Sign up to Falmouth Flexible's online Master's in Comedy Writing to develop your comic voice, hone your comedy writing skills (learning lots more ways to make your writing stand out) and gain the street smarts to make a career out of comedy writing. FYI, this kind of line is known in the comedy industry as a 'shameless plug'.
DON'T forget to add funny moments to your script that make full use of the medium you're writing for. Good comedy writers write funny characterful dialogue and plots with surprising twists. Great comedy writers do the same but also add visual jokes to TV scripts and sound jokes to audio scripts. Embracing this full level of detail to your writing will get you noticed! And crucially visual / audio jokes are fun to think up.
DO go to the loo or for a walk if you hit a brick wall with your script. Staring at your computer's screen, becoming increasingly frustrated with a weak plot point or a character that's not funny enough, won't solve the problem. I have no scientific backing for this, but the act of leaving your desk and doing something else like going for a walk (or the loo if there's a pandemic) often unlocks your brain and helps you solve the problem. I have first hand experience of this working. I used to produce a BBC comedy series fronted by Dave Gorman called Genius and whenever we hit a script problem, Dave would go to the loo and come back with the solution. Now it's possible that Dave had acclaimed screenwriter Sir Tom Stoppard locked in his toilet. Or - and perhaps more likely - it could be that the process of taking 'a time-out' and doing something completely different is perfect for unlocking your brain and coming up with script solutions.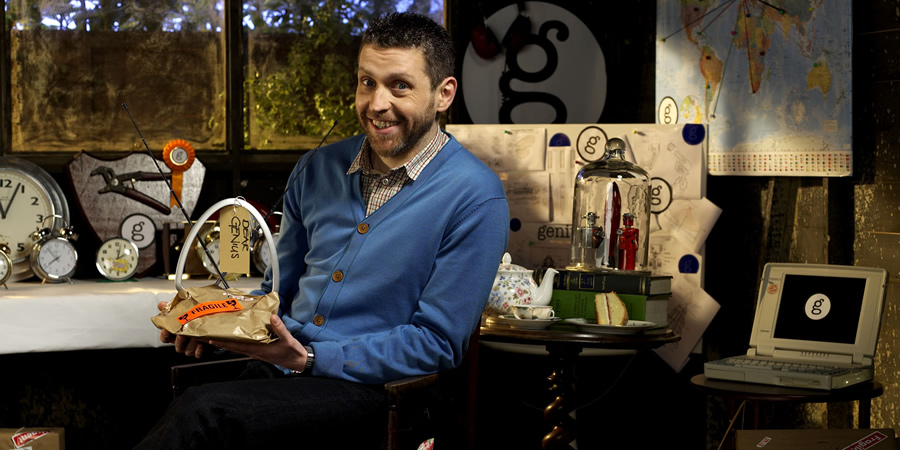 DON'T consider never going to the loo as an option in life. You'll burst and create quite a mess.
DO come up with surprising twists for your story. Remember when you've watched a show or film and figured out what will happen next? After the initial sense of believing you're really clever, do you remember how unsatisfying and annoying that is? Unfortunately for you as a comedy writer, people are clever and have watched almost everything. So coming up with surprising twists isn't easy. But like vegetables, sunlight and income tax, plot twists that keep the audience hooked are a necessary.
DON'T give up creating a surprising twist for your comedy script. Push your brain to think of 10 different ways a moment could play out. By forcing yourself to come up with so many, your brain will go to places it didn't know existed and - bing! - you'll surprise yourself with what you've come up with. All you need is one of the ten ideas to be a surprise and a winner. It doesn't matter if the other nine are lame: it's all part of the process. Surprise yourself and you'll likely surprise the audience. And if that doesn't work, go for a walk or to the loo (you may find Sir Tom Stoppard is there).
DO make use of hierarchies in comedy. Hierarchies can help the audience empathise with a funny, reprehensible character. Blackadder for example is a funny nasty person. We root for him because he's trapped in the middle of a hierarchy. Beneath him is Baldrick, who is lower status than Blackadder. Blackadder can bully Baldrick in a funny nasty way. But above Blackadder in the hierarchy is The Queen, or Prince Regent, or General Melchett; who at any moment could either have Blackadder killed or sent to his death. By having a character higher in status to Blackadder - who poses a real threat to him - we see Blackadder as vulnerable: and so no matter what a dick he is to Baldrick and others beneath him, we empathise and keep watching. Watch an episode of Jesse Armstrong's brilliant Succession: all the characters are dreadful human beings. But they're all made vulnerable and empathetic thanks to a number of hierarchies within the family tree.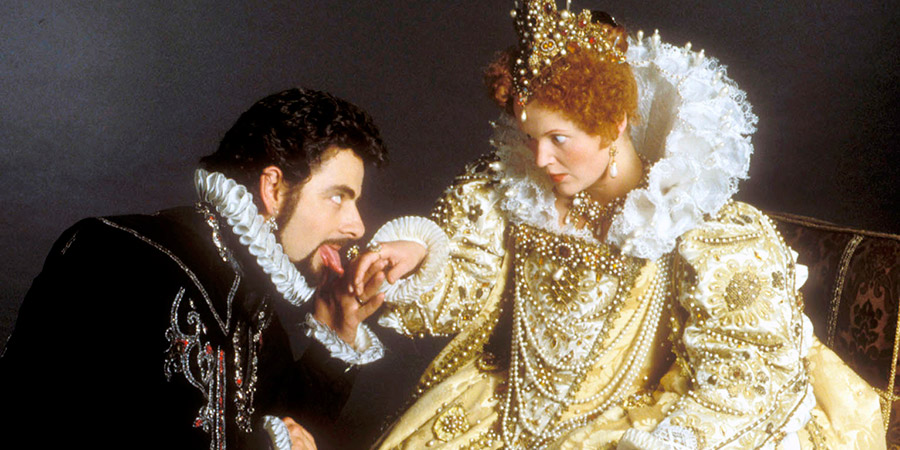 SUPER BONUS JACKPOT REPEATER DO Use this rule of hierarchy to make your central character three dimensional. Putting your main character in the middle of a hierarchy enables you to show off your character's different comic traits when they're around different people. So again - taking the example of Blackadder - Edmund can be a funny bully to Baldrick. But with The Queen or Prince Regent (who are higher status than Blackadder) Edmund is a funny, fawning conniving worm. It's the same character showing off completely different comic traits, depending on who he's with. And this makes him a more rounded, more real comic character. The exact same dynamic can be seen in Fawlty Towers, between Basil, Sybil and Manuel: with Basil caught right in the middle of a hierarchy.
DON'T be a chump and recycle old jokes! Unless that joke is DO Sign up to Falmouth Flexible's online Master's in Comedy Writing to develop your comic voice, hone your comedy writing skills (learning lots more ways to make your writing stand out) and gain the street smarts to make a career out of comedy writing. FYI, this kind of line is known in the comedy industry as a 'shameless plug'.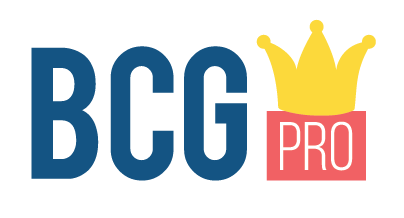 Enjoyed reading? This article is provided as part of
BCG Pro
. For much more like this, including premium articles, resources, tools and services,
find out more and subscribe
.