RIP Ronald Chesney
Comedy writer Ronald Chesney dies aged 98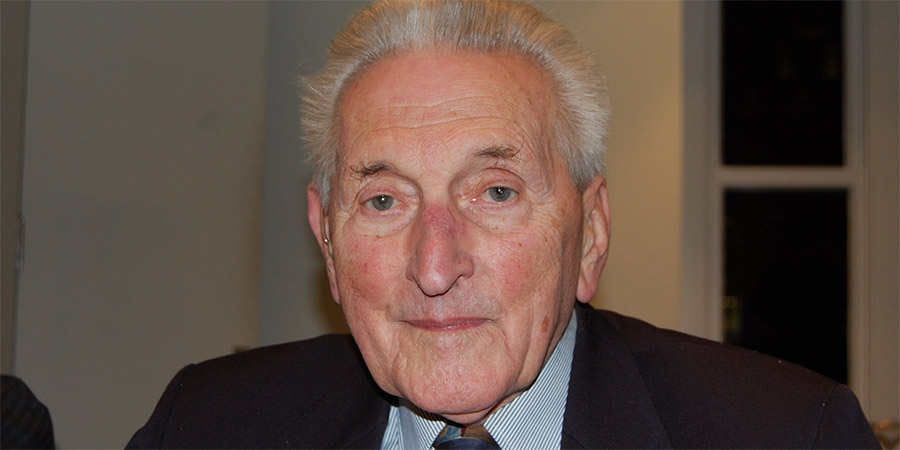 Ronald Chesney, the comedy writer who co-created a number of hit sitcoms with Ronald Wolfe, has died aged 98.
Together, Chesney & Wolfe created a number of hugely popular 1960s and 1970s sitcoms. Their hits included The Rag Trade, Meet The Wife and Romany Jones.
Their biggest success was On The Buses, which ran on ITV for seven series between 1969 and 1973, and spawned three feature films.
Born René Cadier, Chesney died on the 12th April at Kingston Hospital.
Morris Bright, the Chairman of Elstree Studios, posted on Twitter: "Sad to hear famed sitcom writer Ronald Chesney has died aged 98. One half of the writing team behind such shows as The Rag Trade, Meet The Wife and On The Buses he was also in his younger days Britain's most famous and successful harmonica player. Lovely modest chap too."
Born in 1920, Chesney left school at 16 to become a professional harmonica player and during World War II was enlisted to entertain troops at bases around the world.
After the war he began writing an appearing in radio shows for the BBC, including taking a regular role with his 'talking harmonica' novelty routine on Peter Brough's Educating Archie series.
It was when appearing on the show Educating Archie that Chesney met Wolfe, who was a scriptwriter on the ventriloquism show. Wolfe was signed up as a scriptwriter on the series in 1955 and the duo began working together.
Their first TV hit was The Rag Trade in 1961, an ensemble sitcom starring Peter Jones, Sheila Hancock, Barbara Windsor and Reg Varney which centred on a small clothing workshop. Running for three series on the BBC, sustained popularity saw it revived for a further two series in the late 1970s by LWT. A South African adaptation of the comedy was being made as recently as 2003.
Meet The Wife, a sitcom starring Freddie Frinton and Thora Hird, followed its success in 1963. The series entered international consciousness when name-checked by The Beatles in Good Morning Good Morning.
The writers reunited with Reg Varney in 1969 when they launched On The Buses, a near-instant smash hit that totalled some 74 episodes and is still repeated on television today.
Romany Jones, a sitcom about families living on a caravan site starring Arthur Mullard, Queenie Watts and James Beck ran for four series from 1972, and span-off into Yus, My Dear, lasting a further two series.
The duo's other collaborations include Buses spin-off Don't Drink The Water; the short-lived John Inman sitcom Take A Letter Mr. Jones...; and Rag Trade-inspired period comedy Wild, Wild Women. They also wrote for 'Allo 'Allo!, and penned the three On The Buses films, all box office hits.
Chesney, who was married with two children, continued to play the harmonica into the 2000s and was the President of the National Harmonica League.
His writing partner Ronald Wolfe died in 2011, aged 89.
---
Share this page