Catching The Bus
Jessica Hynes and Ryan Sampson pilot Catching The Bus
Ryan Sampson and Jessica Hynes star in Catching The Bus, an 8 minute short
The black comedy has been in development for several years but has now been released online
Sampson describes their characters as "two strange, dysfunctional underdogs in deeper water than they could've imagined"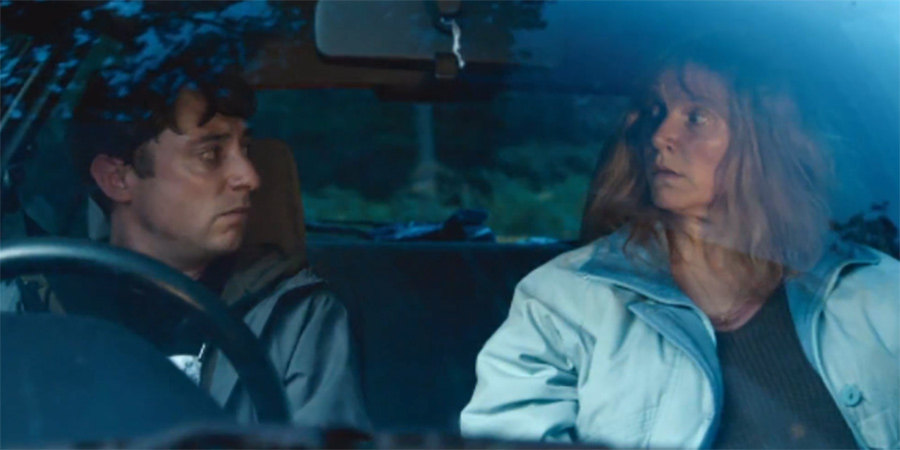 The taster pilot for a black comedy starring Jessica Hynes and Ryan Sampson has been released online.
Catching The Bus features the pair as desperate strangers who form an unlikely bond.
Written by Plebs star Sampson and Samantha Martin (Almost Royal), the comedy was in development with Comedy Central for several years and on the slate of both Baby Cow and Hat Trick Productions. The bleak subject matter of the eight-minute short might explain why it hasn't been picked up by a channel yet.
Producer Tom Jordan (Pandemonium) told British Comedy Guide that "I'm keeping my fingers crossed it'll become a series but it hasn't happened yet."
Directed by Dylan Holmes Williams, whose credits include editing the 2016 comedy film Chubby Funny and directing the 2019 horror comedy short The Devil's Harmony, Catching The Bus is currently being showcased at shortoftheweek.com
Sampson told the website that the taster was "intended as the starting point for a larger story", describing his and Hynes' characters as "two strange, dysfunctional underdogs in deeper water than they could've imagined". He explained that he'd always been attracted to characters with "unusual private lives that would shock us to know about, but who we'd pass in the street without a second thought".
Holmes Williams added that "the humanity of his writing was what drew me to the project", which tackles "a really important issue - mental health - with a sensitive levity".
Sampson has recently been shooting the third series of Sky One comedy Brassic, with Plebs concluding soon on ITV2 with a one-off special. Hynes meanwhile, has been announced as one of the celebrities competing in ITV's All-Star Musicals singing contest.
---
If you have been affected by any of the issues raised in this story, the Samaritans may be able to help - the charity's helpline number is 116 123.
Share this page