Andy Hamilton on Donald Trump
Andy Hamilton to launch audio show about Donald Trump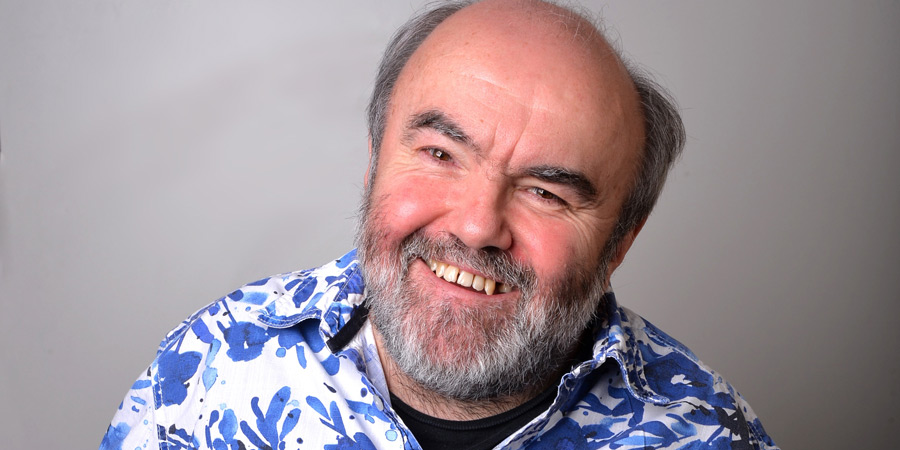 Comedy writer Andy Hamilton is planning a new satirical audio series about Donald Trump.
The satirist, director, producer and occasional actor is now seeking finance through Penguin Books-owned crowdfunding platform Unbound for the project of three 20-minute spoof documentaries, titled Inside Donald Trump.
Hamilton's previous credits include Outnumbered, Drop The Dead Donkey, Old Harry's Game, Not The Nine O'Clock News, Ballot Monkeys, The News Quiz and Mr White Goes To Westminster.
Part satire and ostensibly part documentary, the series will co-star newsreader Michael Buerk and a number of actors that Hamilton has worked with on other projects. Outnumbered stars Hugh Dennis and Claire Skinner are amongst those signed up. Ronni Ancona, Jimmy Mulville, Philip Pope, Kevin Bishop, Lewis Macleod, Demetri Goritsas, Lorelei King and Corey Johnson are also lined-up to play the characters that Buerk will interview.
Hamilton introduces the series in this promotional video:
The team behind the project say: "Andy Hamilton has made a decision. It's time to move out of writing television comedy and turn his attention to a more pressing matter at hand - that of serious investigative journalism."
In their pitch for funding support, they explain: "With the election of Donald Trump to the White House - a man with no previous experience of elected office and some would say a history of questionable mental health - Andy has decided it's his civic duty to put his energies into researching and rooting out the people that have encountered Trump on his rise to the top.
"Together with celebrated journalist Michael Buerk, who has joined him on his research mission and been Andy's 'man in the field', meeting and interviewing friends, colleagues, family members and even the man himself, Andy is also supported by a crack team of researchers, latterly known for their comic prowess but now keen to join the fray."
They conclude: "We hope you will join us, and support us, as we go INSIDE DONALD TRUMP."
Donations to secure the series' production are now being sought, starting from £10. Perks available to those pledging money to the project include access to the episodes before release to the general public; launch party invitations; signed scripts; and producer credits. Unbound page
When finished, the episodes will be made available for free to all via platforms including iTunes, however Unbound pledgers will get priority access.
---
For updates, click the button below.
Share this page