Sony Radio Award nominees announced
Sony Radio Award nominees announced
The nominations for the 28th annual Sony Radio Academy Awards have been announced. The programmes shortlisted in the Best Comedy category are...
---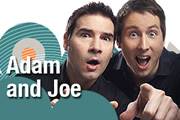 Adam and Joe
Adam Buxton and Joe Cornish's weekly Saturday morning show on 6 Music. Their show is a mix of music, chat and entertainment with features including Song Wars - in which the duo pit their musical talents against each other. The programme is currently off-air as Joe is busy making movies. It is not yet known if it will return to the digital station. In the meantime Andrew Collins and Richard Herring are looking after the slot.
---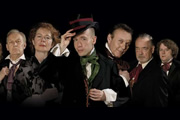 Bleak Expectations
Mark Evans' Radio 4 sitcom starring Tom Allen. The series follows the adventures of Pip Bin as he struggles against the cruel plotting of his evil guardian Mr Gently Benevolent. The show, which was named best radio sitcom 2009 in our annual awards, is due back later this year for another series.
---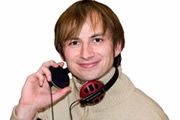 Down The Line
Charlie Higson and Paul Whitehouse's spoof phone in show for Radio 4, with Rhys Thomas as fictional host Gary Bellamy. This nomination is specifically for the satire show's Credit Crunch Special, which was broadcast last April. Down The Line has sinced moved over to TV in the form of Bellamy's People.
---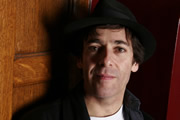 Mark Steel's In Town
A stand-up show for Radio 4 in which Mark Steel visits the less-famous bits of Britain and investigates the funniest moments in their history. He then performs a stand-up show to locals based on what he's discovered. Series 2 is currently broadcasting on Wednesdays, and can be found on the iPlayer.
---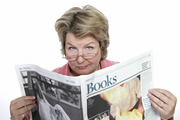 The News Quiz
Radio 4's long-running satirical panel show, which takes a look at the week's humourous news stories and press cuttings. The show is hosted by Sandi Toksvig, with regular panellists including Jeremy Hardy, Andy Hamilton and Fred MacAulay. The 71st series of the show starts later this month.
---

Elsewhere in the nominations list, Frank Skinner's weekly show for Absolute Radio is up for Best Entertainment Programme; and Richard Herring's podcast series As It Occurs To Me (which also stars Emma Kennedy and Dan Tetsell) is in the running for Best Internet Programme.

Sony Radio Academy Awards (aka The Sonys), are generally considered to be the most prestigious awards in the British radio industry. In each category a Gold, Silver and Bronze award is handed out. In 2009 the Gold award went to Count Arthur Strong's Radio Show, with a Silver for Adam and Joe and a Bronze for The Now Show.

This year's winners will be announced on the evening of Monday May 10th 2010 at an event hosted by Chris Evans at the The Grosvenor House Hotel, London. For more details see www.radioawards.org
Share this page