Edinburgh shortlist 2019
Edinburgh Comedy Awards shortlist 2019
9 shows are up for the Edinburgh Comedy Awards 2019, and 8 are shortlisted in the Newcomers list
Best Show: Darren Harriott, Delightful Sausage, Demi Lardner, Goodbear, Ivo Graham, Jessica Fostekew, Jordan Brookes, London Hughes, Spencer Jones
Newcomer: Crybabies, Catherine Cohen, Helen Bauer, Huge Davies, Janine Harouni, Michael Odewale, Nigel Ng, Sophie Duker
Update:
Jordan Brookes and Catherine Cohen won.
Full story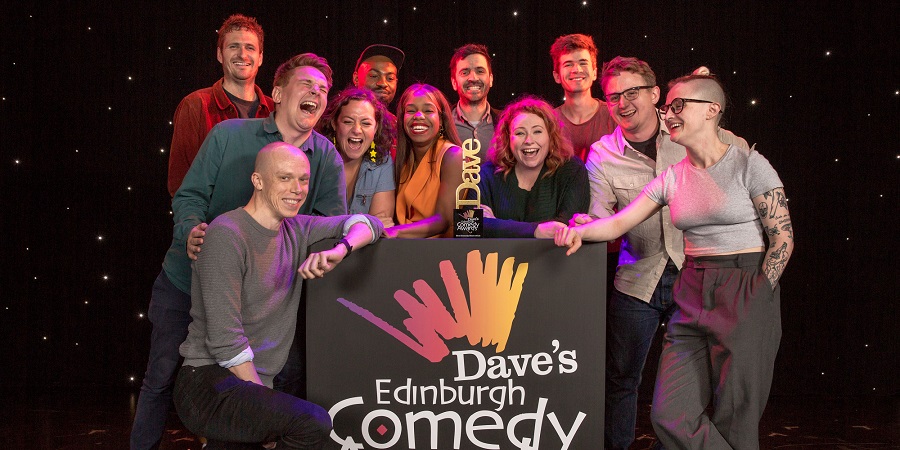 The shortlists for the Edinburgh Comedy Awards 2019 have been announced. The nominees are as follows. Click on any show title to see all the reviews it has got.
Best Comedy Show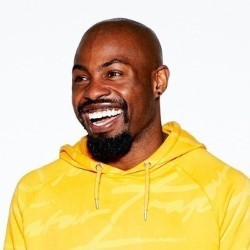 Darren Harriott: Good Heart Yute
Previous Best Newcomer Nominee Darren considers himself a good person. Now he's 30 and he's never been in love. It can't always be someone else's fault? Learning more about himself and realising maybe he's never actually been happy with who is, join Darren for his trademark passion and insightful wit as he tries to work himself out.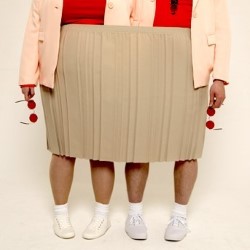 The Delightful Sausage: Ginster's Paradise
Yorkshire's finest meat-themed double act is back, in an all-new sketch comedy nightmare. This time the perennial bad lads of Icklewick are at Ginster's Paradise, a holiday camp unlike any other. Surreal shenanigans, unsettling illustrations and a staycation adventure you'll never forget!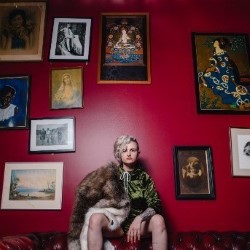 Once upon a time, in a faraway swamp, there lived an ogre named Demi Lardner (Mike Myers) whose precious solitude was suddenly shattered by an invasion of annoying fairy tale characters. Your virtue is pressed between the leaves of a hymn book.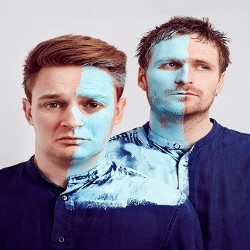 Critically acclaimed sketch duo Goodbear are back! Join Henry Perryment and Joe Barnes for their biggest show yet. Featuring Goodbear's trademark combination of hilarious characters, extraordinary physical comedy and an original score, expect a show that is 'very funny' (Telegraph), 'excellent' (Guardian), 'exceptional' (AYoungerTheatre.com), 'hilarious' (EdFestMag.com), 'incredible' (List), 'magnetic' (Skinny) and 'side-splittingly funny' (ThreeWeeks). That is, if everything goes to plan...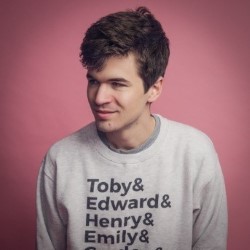 The time for faff is over: has Big Daddy Graham got the skillz (anecdotes/banter/topical asides) to pay da billz (gas/water/electric)? More hilariously anxious blather from one of the most hilariously anxious blatherers in the business.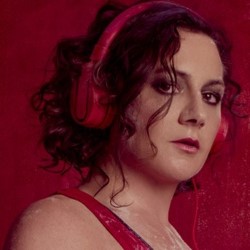 Absolute powershed and regular host of The Guilty Feminist, Jessica Fostekew explores her big strong strength. Have you ever watched a feminist try and take 'hench' as a compliment? It's like watching a snake eat but funny.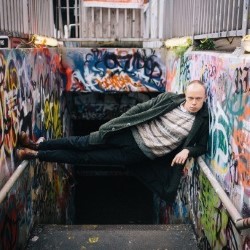 Jordan Brookes: I've Got Nothing
No tricks. No gimmicks. No plan. Just an hour in my company as we reach the end. Things will be over soon. We're nearly there everyone! Great work. But before we go, I'm making one last attempt to find connection in the here and now, to snuffle out any remaining joy in this rapidly crumbling world, before it's too late.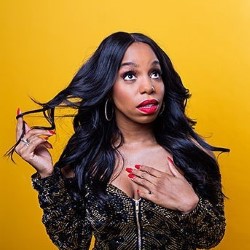 London Hughes: To Catch a D*ck
From ITV2's The Stand Up Sketch Show, BBC2's Mock The Week and E4's Celebs Go Dating, join London in her debut at the Pleasance as she explores how as a woman, you can be incredibly awesome and successful yet incredibly single, and how f*ckin' ridiculous it is!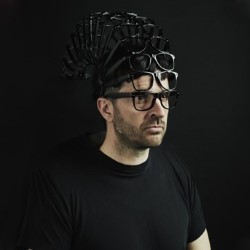 Spencer Jones: The Things We Leave Behind
Previous Edinburgh Comedy Award and double BAFTA-nominated professional idiot Spencer Jones is back with his brand-new show. The Things We Leave Behind is an absurd mash-up of comedy styles, mixing looped music, props, stand-up, turbo clowning and puppets for your eyes, ears and face.
Best Newcomer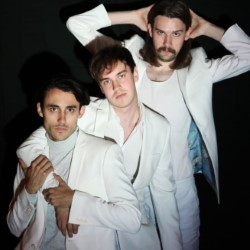 Join Michael Clarke ('nothing short of genius' ***** (ThreeWeeks)), Ed Jones ('ripe with wit' **** (Skinny)) and James for Crybabies' debut hour of surreal comedy, action, singing, dancing, rats, crisps, and concerns of the heart. Buckle up for an offbeat adventure through the seductive waters of World War II, truly the Godfather Part II of world wars.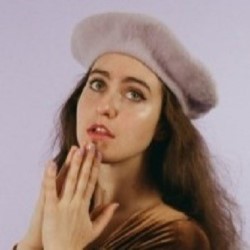 Catherine Cohen: The Twist...? She's Gorgeous
A show about living, laughing, loving and losing your debit card five times in one year. Through original songs and stand-up, New York sensation Catherine (with Henry Koperski on keys) explores life as an immortal millennial who is tragically unverified on Twitter.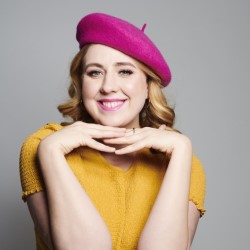 Helen Bauer: Little Miss Baby Angel Face
Helen enjoys a drama. She's her mother's daughter, taking a small situation, blowing it up, then getting upset that it's out of her control. Just like all the best reality TV. At the same time, she dreams of being a sweet angel handling any drama with grace. Who doesn't overthink everything and plan for how she will have all eyes on her at the right moment.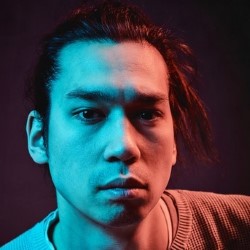 Huge, one the most exciting and unique new acts in the UK, presents his highly anticipated debut show. Expect dark humour, surreal songs, his customised wearable keyboard, and of course, car parks. He'll be attempting to wear a full-size keyboard around his neck for most of the show. It'll be funny but he'll struggle to finish the hour.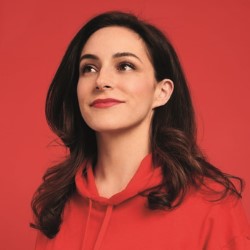 Stand Up with Janine Harouni (Please Remain Seated)
Janine's father is a lifelong New Yorker and son of Middle-Eastern immigrants. He's also an avid Donald Trump supporter. Attempting to reconcile those things makes for one tense Sunday dinner. Catch multi award-winning newcomer Janine Harouni in her debut show about standing up for what you believe in, even if you have to do it really nicely.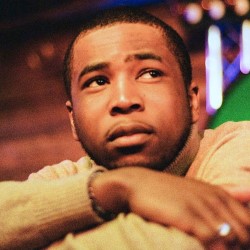 Michael Odewale: #BlackBearsMatter
Michael Odewale is selfish. And apathetic. And so are you. Join the fast-rising star as he tries to figure out what matters, and what's just noise, in his highly anticipated debut show. A fresh new voice known for delivering sharp, slick and beautifully executed stand-up, Odewale is set to take the comedy world by storm.
Nigel Ng (as seen on Comedy Central's Stand Up Central and Roast Battle) brings you on a joyous romp through his life in the UK as a Malaysian immigrant. See him tackle topics close to his heart, both big and small, from 'how to retain one's cultural identity when in a foreign land?' to 'is Wagamama actually Asian?'.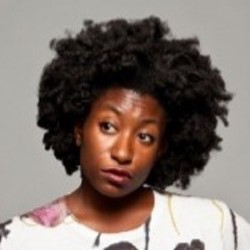 Sophie Duker is your Venus, she's your fire, your desire. Or is she? Silly, sexy, savage stand-up from a girl who's definitely not a goddess. In her hotly anticipated full-fat woke debut hour Sophie takes her audience on an unconventional journey of self-discovery. Strap in.
---
Nica Burns, Director of Dave's Edinburgh Comedy Awards, says of the 2019 Best Comedy Show shortlist: "An intense 9 hours of debate over 2 days resulted in a wonderfully wide-ranging shortlist of 9. For the first time ever, 2 double acts doing sketches joined by 3 physical comedians and 4 stand-ups."
She added: "The 2019 Newcomer's shortlist promises an exciting future for comedy. They make us laugh as they examine the issues that matter to millennials through stand-up, songs and sketches."
The panel saw over 750 eligible comedy shows to select the nominees. The awards' judges will now re-watch the shortlisted shows, with the winners announced at a ceremony in Edinburgh at lunchtime this Saturday.
New for this year, the awards are sponsored by comedy channel Dave, with the aim of further celebrating and supporting comics, from those breaking into the industry to much-loved names. Luke Hales, channel director for Dave, says: "The diverse range of fantastic talent nominated today reflects the outstanding depth of comedy that the Edinburgh Fringe has to offer. This year it has been an immense honour for the channel to become sponsor of the Dave's Edinburgh Comedy Awards, and these nominees prove why we at Dave have been so excited to get even more involved in supporting upcoming and established comedians at the festival. Our many congratulations to all those nominated!"
The prize money for best comedy show is £10,000, with £5,000 for Best Newcomer. The Panel Prize winner - also due to be announced on Saturday - will receive £5,000 as well.
This year's panel is chaired by Dominic Maxwell (The Times) with the panel consisting of Gerald Casey (Gold), Hannah Duncombe (CPL Productions), Tristram Fane Saunders (The Telegraph), Paul Fleckney (The Guardian), Suzy Grant (BBC Studios), Nosheen Iqbal (The Observer), and public competition winners Angela Jariwala, Gráinne Smyth and Michael Thomson.
---
For updates, click the buttons below.
Share this page