Alex Edelman
Alex Edelman: Everything Handed to You
Stand-up
8:30pm & other times, see below (1 hour)
5-30 Aug 2015
Pleasance Courtyard & other venues, see below
9 - 12
This is a 2015 show that has now finished.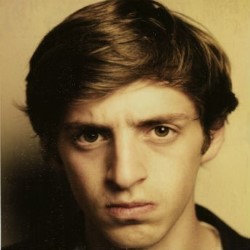 Show details
Stand-up show starring Alex Edelman performed on the following days in August 2015...
Mon
Tue
Wed
Thu
Fri
Sat
Sun
03
4
5
6
7
8
9
10
11
12
13
14
15
16
17
18
19
20
21
22
23
24
25
26
27
28
29
30
31
1
2
Days marked with a + indicate multiple performances.
Differing performance details
Venue details
Alex Edelman, New York-based upstart and winner of 2014's Foster's Comedy Award for Best Newcomer, returns with another gosh-darned show comprised of jokes and stories about him and other neurotic, terrified young people. Come see this show. It's about responsibility and being overwhelmed. A lot of work's gone into it and the aforementioned jokes/stories and even the miscellany. Like, you would not believe what a stress figuring out the title has been. There were friends who were like, 'stop trying out titles on me.' We're not friends with those people anymore.
Share this show
Reviews
Press coverage
Full press release
Reigning Foster's Edinburgh Comedy Awards Best Newcomer Alex Edelman returns to the Edinburgh Fringe with another gosh-darned show comprised of jokes and stories about him and other neurotic, terrified young people.
The New York-based comic scooped the Best Newcomer prize in 2014 for his debut show, Millennial, which Time Out described as 'a strong, assured debut', with the Evening Standard predicting that 'Stardom will surely follow. Probably on both sides of the Atlantic,' the Mirror imagining that 'this was what it might have been like to watch Jerry Seinfeld when he was in his early 20s,' and The Scotsman surmising that he's 'a comic you'll want to hear more of.'
In his debut show, Alex explored the groups he finds himself a part of: Americans, Orthodox Jews, and Millennials--especially Millennials. In Everything Handed to You, he continues to investigate his peer groups and identity and worries about the life milestones members of his generation are having more and more difficulty with.
In the last 12 months Alex has supported Simon Amstell and Patton Oswalt on tour, whilst Millennial was turned into a BBC Radio 4 show that aired in March 2015. In May, he represented the United States as part of Eddie Izzard's Comedy sans Frontieres series in Berlin and Moscow (which celebrated the 70th anniversary of the end of WWII in Europe), and he recently returned from a sell-out, critically acclaimed run at the Melbourne International Comedy Festival. In June, he will film a slot in John Bishop's new BBC1 variety show.
---
Tweets by Alex_Edelman