Steven Moffat and Terry Pratchett to take part in improv show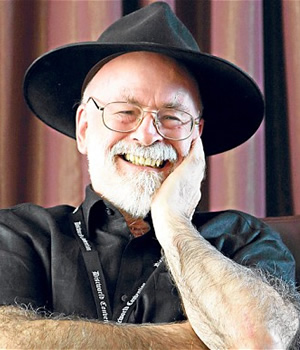 Writers Steven Moffat and Terry Pratchett are amongst the guests taking part in a new improvised entertainment format which will be tested out at the Edinburgh Fringe.
Steven Moffat, who created sitcoms such as Coupling but is now perhaps best known as the showrunner on Doctor Who, and multi award-winning Discworld novelist Sir Terry Pratchett (pictured) have both agreed to take part in Ad-Lib this week.
Pratchett was diagnosed with Alzheimer's disease in 2007 but continues to make public appearances and his latest book, The Long War, co-written with Stephen Baxter, was released earlier this year.
AdLib is described as "a live entertainment show concept which explores and celebrates 'spontaneous genius'", but the show description does not elaborate further on how the format works.
The concept has been devised by Stuart Snaith, the former Director of Comedy at BBC Worldwide, and is produced by Dan Schreiber, the co-creator and producer of BBC Radio 4's The Museum of Curiosity.
Joining Moffat and Pratchett on the guest list are high profile comedians including John Bishop, Jason Manford, Andrew Maxwell, Sarah Millican and Frank Skinner.
Stuart Snaith says: "AdLib promises an hour of spontaneous and unexpected conversation from some of Britain's sharpest, funniest and most creative brains. This initial series of five special shows, each with intriguing combinations of stars, will celebrate their talent and explore their Scottish links."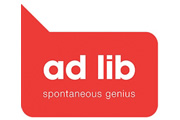 Ad-Lib is at 10.30pm at The Assembly Hall from 21st August to 25th August. The full guest line-up is listed below...
Wednesday 21st August: Steven Moffat and Frank Skinner
Thursday 22nd August: Terry Pratchett and John Lloyd
Friday 23rd August: John Bishop and Jason Manford
Saturday 24th August: Neil Gaiman and Phill Jupitus
Sunday 25th August: Sarah Millican and Hannah Gadsby