Phil Hammond
Dr Phil's Rude Health Show
Satire / Stand-up
7pm (1 hour)
8-13, 15-20 & 22-27 Aug 2011
9
This is a 2011 show that has now finished.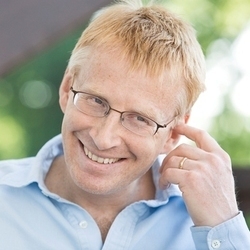 Show details
Satire / stand-up starring Phil Hammond performed on the following days in August 2011...
Mon
Tue
Wed
Thu
Fri
Sat
Sun
03
4
5
6
7
8
9
10
11
12
13
14
15
16
17
18
19
20
21
22
23
24
25
26
27
28
29
30
31
1
2
Venue details
Pleasure yourself and save the NHS with Private Eye's medical correspondent and practising GP. 'Essential Fringe viewing' **** (List ), 'Effortlessly suave, delightfully vulgar' ***** (Scotsman), 'One of the most entertainingly subversive people on the planet' (Guardian).
Share this show
Reviews
Full press release
Following on from the huge success of 89 minutes to save the NHS, Dr Phil is back in Edinburgh with his Rude Health Show.
Dr Phil has escaped from his surgery again to answer all those awkward 'down below' and 'up above' questions with a huge comic injection. Learn to pleasure yourself safely and save the NHS all at once with Private Eye's medical correspondent, practicing GP and the only comedian to have played a Public Inquiry. A unique mix of the anatomical and the political.
Most of us are hard-wired to seek pleasure, but no health system in the world can cope with the tsunami of accident-prone, drug-addled, sex-obsessed, lard-buckets headed its way. Yet very little medical research has been done into pleasure. Why do children put things in their upper holes and adults in their lower holes? Is it safe to fall asleep with a penis enlarger on? Can anyone put a condom on with less than three hands? Should dogs be prescribed on the NHS? And what should you do if someone dies on you during sex? If you want to know how to pleasure yourself without ending up in casualty, Dr Phil has all the answers. And if he doesn't he'll do what all doctors do, make something up.
Dr Phil made his name as one half of the incredibly successful and award winning Struck Off and Die. He went on to perform his own solo shows 28 Minutes to save the NHS and the critically acclaimed 89 minutes to save the NHS which toured over sixty theatres around the UK has appeared regularly on Have I Got News For You, Trust Me I'm a Doctor, Countdown, The News Quiz, The One Show and The Now Show.
Phil is also the Co-writer of Polyoaks, a timely medical satire based in the murky and confusing world of the coalition's NHS reforms. The sitcom follows the lives of three GP's running a traditional surgery but facing the prospect of becoming a super surgery, starring Nigel Planer, Celia Imrie, Tony Gardner and David Westhead for Radio 4.
He still works part time as a GP, presents The Music Group for Radio 4 and is the author of three best-selling books: Medicine Balls (an NHS satire), Trust Me I'm Still a Doctor (20 years of whistle-blowing in Private Eye) and Sex, Sleep or Scrabble? (a pleasure manual). With Tony Gardner, he won a Writer's Guild Comedy Award and a Silver Sony Award for Struck Off and Die. DVDs of Dr Phil's Rude Health Show and Confessions of a Doctor were released in 2010.
Dr Phil is the patron of the Herpes Viruses Association - free swabs and consultations during the show.
---
Tweets by drphilhammond