New improvised film
Russell Tovey & Sian Clifford star in new improvised film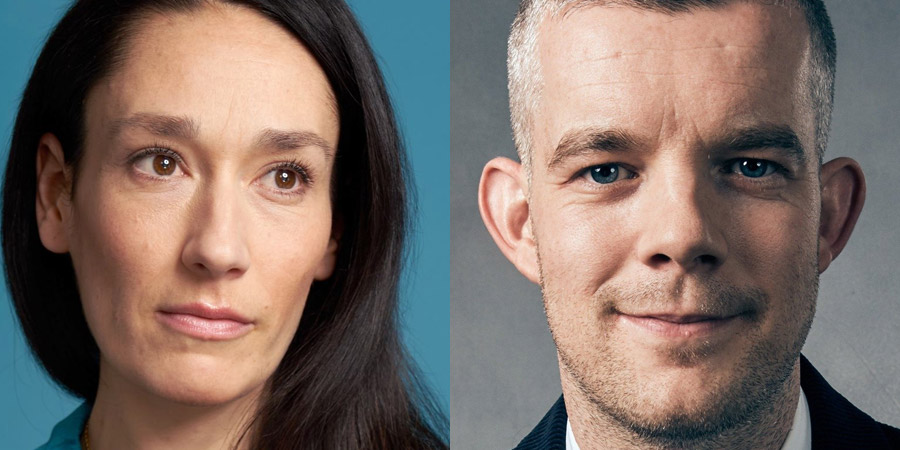 Russell Tovey and Sian Clifford have completed filming of the latest comedy feature from director Jamie Adams.
Rosie Day (Living The Dream) co-stars in the film, produced with the working title Real Love, in a cast that also includes Clifford's fellow Fleabag alumnus Hugh Skinner, as well as Richard Herring, Nick Helm, Ophelia Lovibond (Feel Good, W1A), Mali Ann Rees (Tourist Trap), Phoebe Torrance, Richard Elis and Laura Patch.
According to trade website Screen, the film was shot in January on location at Margam Castle in Wales with covid-19 safety protocols in place, and is currently in post-production.
The comedy follows down-on-their-luck best friends Sally, Denise and Mick, who hatch a plan to receive a sizeable family inheritance by staging a sham wedding.
Adams, who directed the pilot of Tim Renkow's BBC Three sitcom Jerk, specialises in rapidly shot, improvisational films that often feature comedians, including his 2014 debut Benny & Jolene, starring Charlotte Ritchie and Craig Roberts as folk musicians falling out of love; 2018's Wild Honey Pie starring Girls' Jemima Kirke as an aspiring playwright suffering marriage problems, featuring Alice Lowe, Brett Goldstein, Sarah Solemani, Dan Clark and Joanna Scanlan; and last year's Love Spreads, about an all-female rock band, which starred Arrested Development's Alia Shawkat and was Helm's feature debut.
The film is produced by Kevin Proctor and executive produced by Perry Trevers (Funny Cow) for StudioPOW, whose upcoming slate also includes Reeves and Mortimer movie The Glove.
Herring, who also appeared alongside Helm in the recently shot film Giddy Stratospheres, offers a sense of Adams's improvisational approach in his blog, writing:
"Overnight the director has changed the central plot and he decided to go back and add more to the stuff we'd done and flesh out bits that he'd imagined might be montages. I got to do a fun short scene with one of the stars of the film, Russell Tovey and my character's bitter warnings about marriage made him corpse, which is fine cos you just go back and do it again. It was cool to get approval from such an established, skilled and funny actor.
"But also the lines had come from nowhere and it was great that the improvisation aspect was working. The character isn't a huge stretch for me, but he feels very differently about his wife than I do about mine, so I must have channelled him for that part.
"There was a lot of giggling today, as hysteria set in on the set. I have got through a good couple of hundred pages of my book, which gives an idea of how much waiting around there has been. But cast spirits remain high. It's sort of unbelievable that we will make a feature film in less than a week and sometimes it's hard to see how it will fit together.
"But the director and many of the cast have done his loads of times before and I completely trust that they are getting what they want. It's exciting that something like this is possible, even if the conditions are far from the pampering that you'd expect actors to get."
---
For updates, click the button below.
Share this page