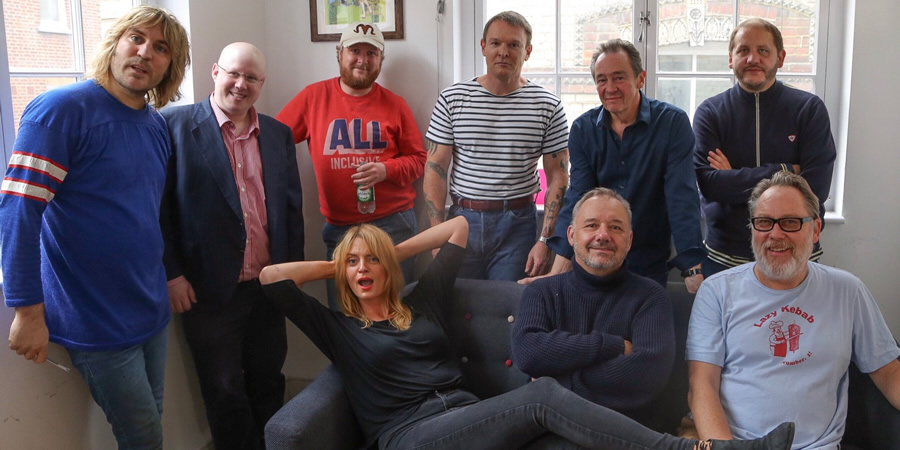 Genre

Film

Added to BCG

Starring

Vic Reeves, Bob Mortimer, Morgana Robinson, Noel Fielding, Matt Lucas, Tim Key, Tony Pitts, Paul Whitehouse and Tony Way

Writers

Directors

Producers
The Glove is a comedy road movie about two best friends in search of Michael Jackson's mythical training glove.
Vic and Bob are childhood friends who own a junk shop together where they both work and live. Profits are down and with their futures in jeopardy, they approach their obnoxious landlord to explain their 'rent' problems. Rather than helping them, the unsavoury character gives them a choice: eviction, or locate for him a rare and unusual item... Michael Jackson's training glove.
What follows is a madcap road movie across Britain as they enter the world of strange collectables and celebrity memorabilia in search of the elusive glove.
Produced

2019

Distributor

Production company

Laugh track

None