Rufus Hound to host CGI panel show pilot
Monday 15th July 2013 @ 11:17am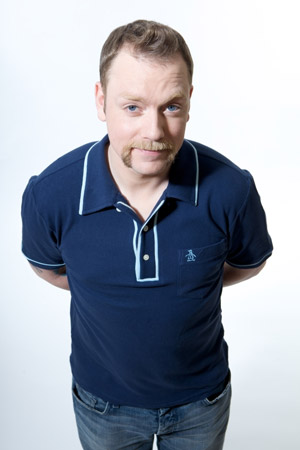 Rufus Hound (pictured) has signed up to host a new Channel 4 pilot that will make use of cutting edge CGI motion-capture technology.

Name That Toon is described as "a traditional comedy panel show, but with a very modern twist." The pilot episode, which will be filmed at the end of the month, will trial out technology that allows guests to control cartoons.

The producers explain: "For the first time ever, guests will be able to control a series of amazing CGI animations live in the studio; so when they move their leg, so will the animation. When they wrinkle their nose, so will the animation."

The pilot, which is not intended for broadcast, aims to show Channel 4 executives how the technology can be used in a comedy context. It will feature cartoon characters that are "a mixture of hilarious animals and familiar names". US President Barack Obama and teen singer Justin Bieber are two examples of the human characters available to use in the show.

Rufus Hound has previously acted as team captain on panel shows including Argumental and Mad Mad World, and was a regular on Celebrity Juice for six series. If commissioned this will be the stand-up comedian's first job as a panel show host.

It will, however, not be Hound's first presenting job. He has previously hosted Radio 4 Extra's What's So Funny? series about comedy, and is currently recording another series of Radio 4's My Teenage Diary. The latter show, which involves comedians reading extracts from their early diaries, won a Silver award for comedy at the Sony Radio Academy Awards earlier this year.

Aside from his TV and radio work, Hound has been taking on more theatre roles. He is currently taking a break from his role as Francis Henshall in hit stage show One Man, Two Guvnors, but will return to the play in August. It was also announced last week that in September he will star alongside Adrian Edmondson in the revival of Tim Firth's comedy Neville's Island at the Chichester Festival Theatre.

The pilot episode of Name That Toon will be recorded at The London Studios on Monday 29th July. To apply to be in the audience see our free tickets page

Below is a clip from The Graham Norton Show in which Rob Brydon demonstrates what motion-capture CGI cartoon technology is capable of.


Latest News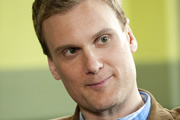 Spy and Green Wing star Darren Boyd will play a midwife in The Delivery Man, a new sitcom pilot for ITV.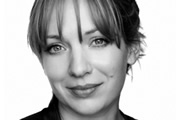 Katherine Parkinson, Stephen Tompkinson and Ralf Little are to star as mismatched housemates in a brand new sitcom pilot for ITV.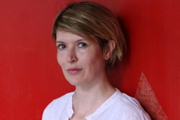 Julia Davis has written and is starring in a new pilot about a breakfast TV host for Channel 4, called Morning Has Broken.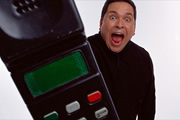 Dom Joly is reportedly having a second go at re-making his hidden camera show Trigger Happy TV for American audiences.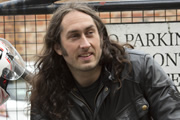 Ross Noble Freewheeling, the improvised comedy series which sees stand-up comedian Ross Noble travelling the UK, is to return to channel Dave.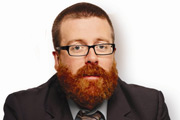 Frankie Boyle is amongst the stars talking part in a read-through for Wild Life, a new sitcom pilot about a TV documentary crew that is aiming to film wolves in Sweden.