IT Crowd special planned for summer 2013
Monday 17th December 2012 @ 3:14pm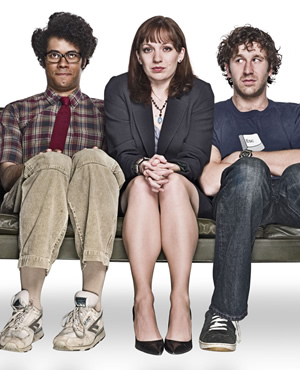 Story update, September 2013: The final episode - titled 'The Internet Is Coming' - was shown at the end of September. Full Details

A special one-off episode of Channel 4 sitcom The IT Crowd is reportedly on track to be shown in the summer of 2013.

Over the weekend a fan asked the show's creator, Graham Linehan, via Twitter: "Will you be doing any sort of IT Crowd specials soon? I really miss it", to which the writer replied: "Hoping to do a special middle of next year."

It was announced in October 2011 that the sitcom based around two socially awkward computer experts and their boss would not return for a fifth series, as the writer didn't want to work on another one.

At the time, he wrote on the website Reddit: "Chief reason was the fact that I just wasn't looking forward to it the way I used to. I felt that the last series was a nice strong point to go out on, and anything further might just be running on the spot. You don't do your best work when you're running on the spot."

He then added: "It feels like a natural time to wind things down. Apart from anything else, we're probably reaching that stage where it begins to feel odd that Roy, Jen and Moss are still stuck down in that basement. I don't want to start giving everybody babies to make it feel like they're moving on with their lives. My kind of comedy has always been setpiece-driven... and maybe that kind of thing has a naturally short life. I did three series of Father Ted, one of Black Books, one of Big Train, so I feel a personal sense of achievement that IT Crowd made it to Series 4, especially as it gave me two of my favourite episodes, Jen The Fredo & Final Countdown."

Speaking further in 2011 about the prospect of an IT Crowd special, the writer said it would be "a big, juicy story with great storylines for all the characters (I think)."

Finding rehearsal time for this new special may prove tricky, as all three lead actors are very busy with other projects. Most recently Katherine Parkinson, who plays Jen, has been filming new Shearsmith & Pemberton series Inside No. 9; Richard Ayoade, who plays Moss, has been working on voicing animated shows including Full English and Strange Hill High; and Chris O'Dowd - Roy in The IT Crowd - is forging a movie career following the success of Bridesmaids. O'Dowd will be seen next year in new British film Cuban Fury, is likely to be awarded a third series of hit Sky sitcom Moone Boy, and is acting in the lead role of Christopher Guest's new mockumentary series Family Tree.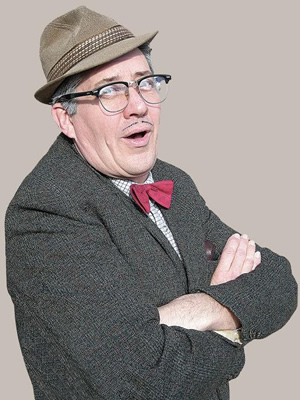 Since The IT Crowd, Linehan has gone on to write on other projects, including creating the new stage adaptation of The Ladykillers. His current project is new sitcom Count Arthur Strong, a BBC Two series based around Steve Delaney's elderly pompous showbiz character (pictured).

The new TV series deviates from popular Radio 4 sitcom Count Arthur Strong's Radio Show!, as the character will be joined by a new addition in the form of Michael. The son of a famous comedian, Michael is meeting up with Arthur to learn more about the double-act he and his father had, so he can include the stories in the biography he is writing about his dad. Unfortunately for Michael, Arthur doesn't do anything quickly, and so Michael spends many more days at Arthur's house than he expected to.

Writing on Twitter, Linehan said: "Location shoot of Count Arthur wrapped. Already, some of the funniest stuff I've ever been involved with. Can't wait for y'all to see it."

He also revealed that Rory Kinnear - who plays agent Tanner in the James Bond movie franchise - will play Michael. Linehan tweeted: "To those asking, it's not the radio show. It's a whole new thing. Rory (son of Roy) Kinnear is equally important to CA & equally hilarious."

The writer also added: "The supporting cast are a bunch of stars too. I feel really, really good about the whole shebang", and he indicated the studio sections would be filmed early next year. Responding to a question as to when the audience recordings would be, Linehan said: "From Jan 7, I think. More details soon."

Below is a clip from The IT Crowd:


Latest News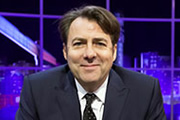 Jonathan Ross is to present a food-themed comedy panel show pilot. The format is described as a "mouth watering, light-hearted celebration of food in all its forms".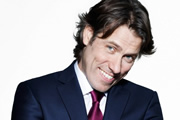 John Bishop will present a new eight-part comedy and entertainment variety show on BBC One on Saturday nights from later this spring.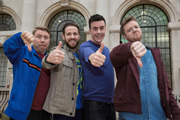 Channel 5 is to start broadcasting British comedy again. A deal with Comedy Central will see it broadcast series such as Impractical Jokers.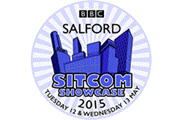 Funz And Gamez, Fishbowl and Barbara Nice are amongst the comedy that will be showcased across BBC events in Salford on the 12th and 13th May.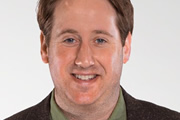 BBC Two boss Kim Shillinglaw has announced that Jim Howick will star in Stag, a comedy-thriller from The Wrong Mans director Jim Field Smith.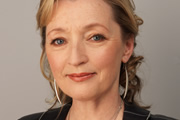 BBC Two has commissioned Mum, a new sitcom from the writer and producers of hit BBC Three sitcom Him & Her.