Not Going Out - now the longest running BBC sitcom on air - is back in January for an 8th series... but there are big changes!
Viewers last saw Lee (Lee Mack) and Lucy (Sally Bretton) as a newlywed couple just having their first baby. Fast-forward seven years and baby Charlie now has five year-old twin siblings, Benji and Molly. How has layabout Lee survived these dramatic life-changes? How do the not-so-new parents find the joy/relentless onslaught of bringing up kids?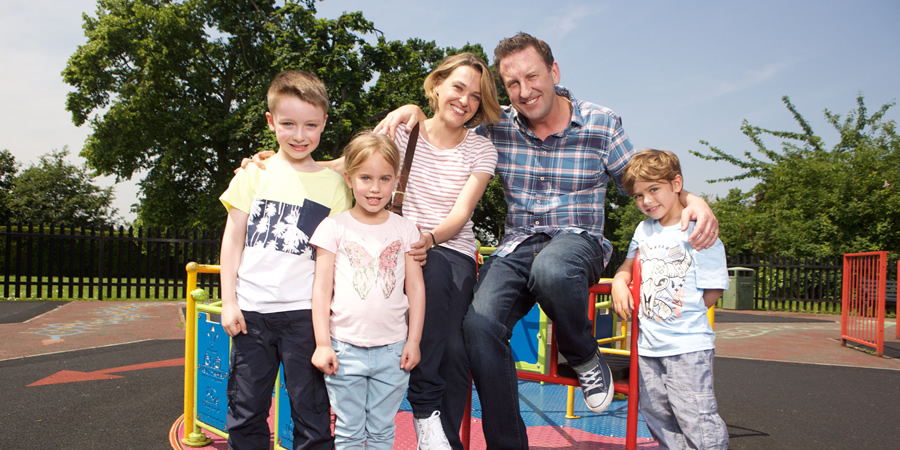 If this wasn't enough for them to contend with, combine it with negotiating some tricky family members in the form of lovably feckless father, Frank (Bobby Ball), always on hand with the terrifying offer of childcare, and close friends including the world-weary, or more specifically wife-weary, Toby (Hugh Dennis) and uptight ice-queen Anna (Abigail Cruttenden). At least Lucy's more dependable parents are on hand, but what exactly do Geoffrey (Geoffrey Whitehead) and Wendy (Deborah Grant) make of Lee and Lucy's often mad house?
Plotlines in the new episodes include Lee doing his best to get the 'romance' back on track; Frank finally getting his wish to babysit the kids; Lucy and Lee loading up the car for a family holiday to France; Lee devising a 'brilliant' master-plan involving Emma Bunton and a hot tub; one of the kids, very worryingly, starting to take after one of their parents (clue, it isn't Lucy); marriage guidance making its way onto the couple's agenda; and a decision to be made whether three kids really are enough.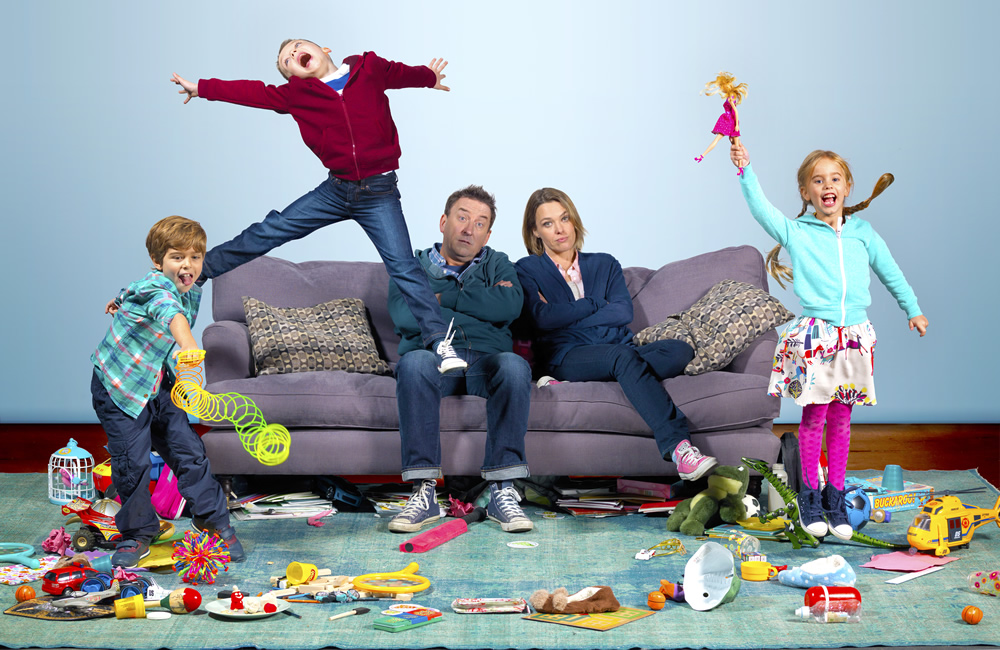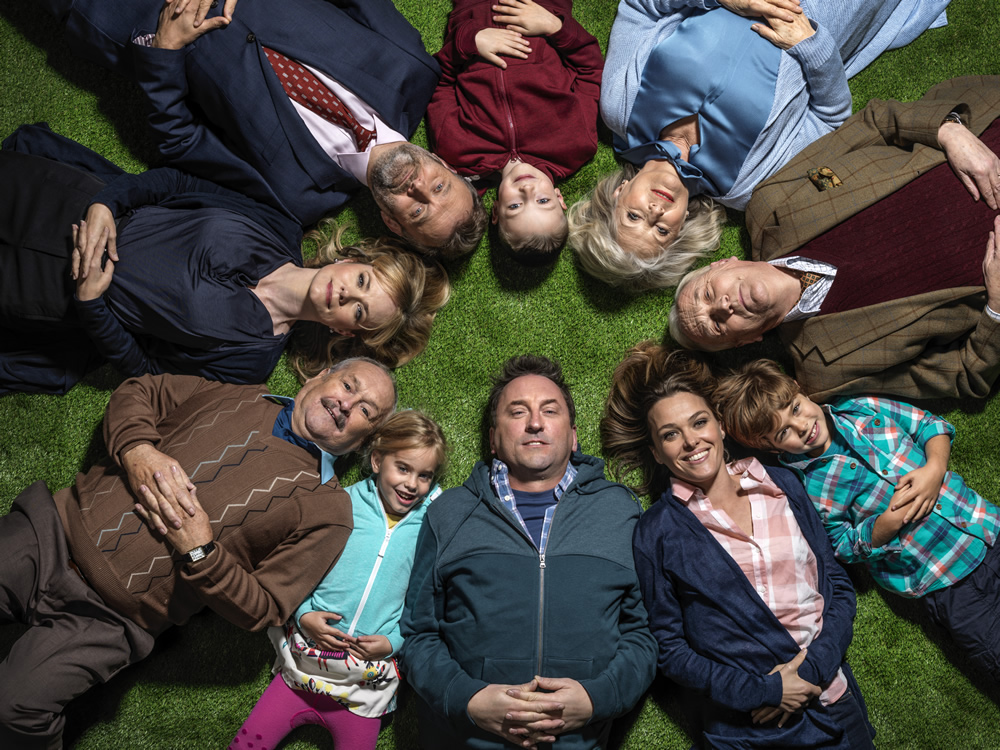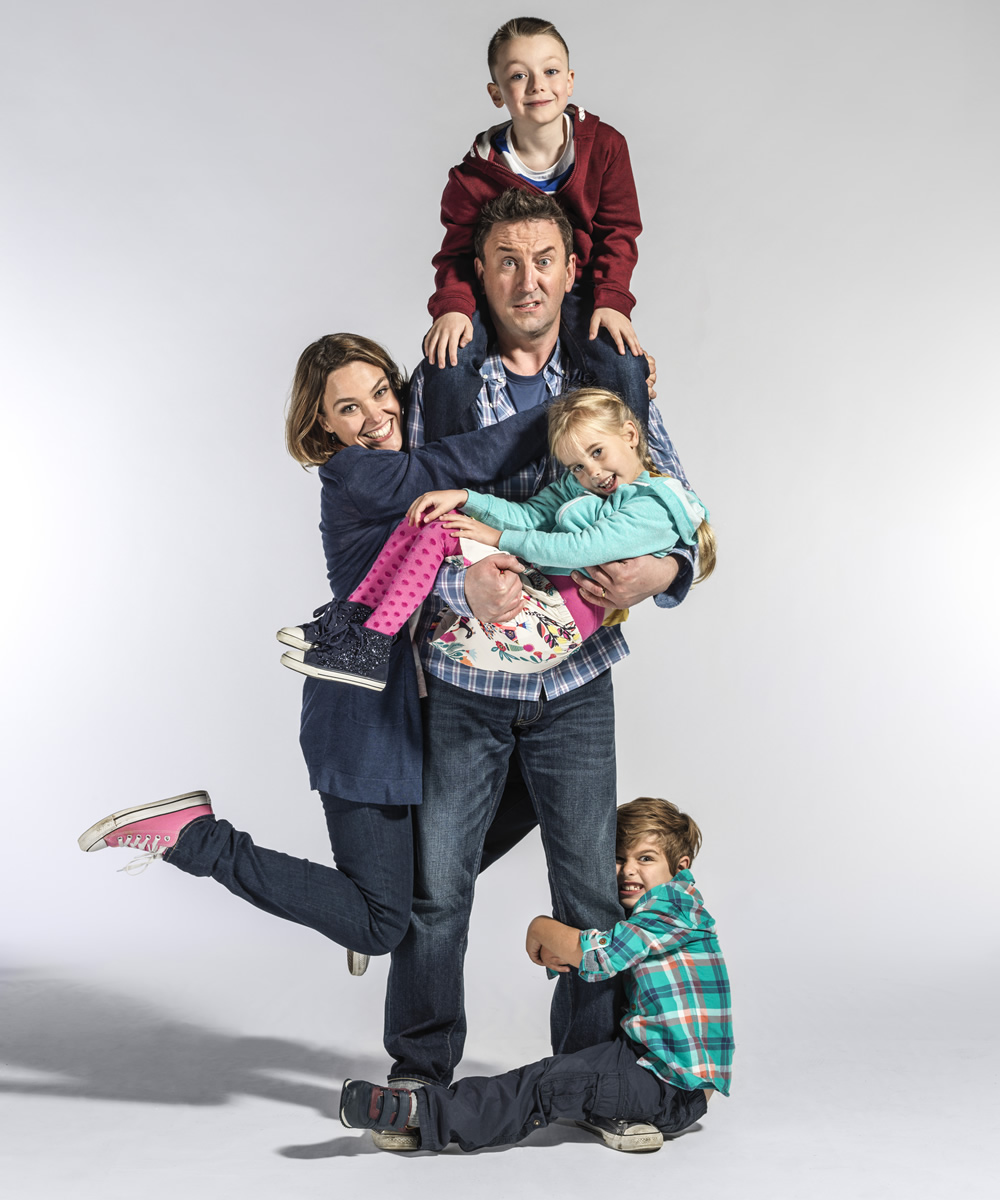 Published: Monday 5th December 2016