New Jonathan Creek mystery for Christmas
New Jonathan Creek mystery for Christmas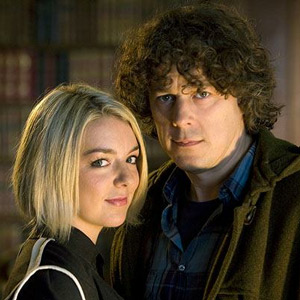 Update: Since the original publication of this article, Davies' touring commitments have pushed back production of the special. It is now being prepared for Easter 2013. Guide
A brand new episode of the hit comedy-mystery series Jonathan Creek, starring stand-up comedian and QI panellist Alan Davies, has been ordered for BBC One's Christmas line-up, British Comedy Guide has learned.
Created and written by David Renwick, whose credits include One Foot In The Grave, The Two Ronnies and Love Soup, the popular series stars Davies as a magician's assistant and trick deviser who finds himself roped into solving baffling and seemingly impossible crime and murder cases by true-crime author Maddy Magellan (Caroline Quentin).
Quentin left the show after the original three series (1997 - 1999), with the 'sidekick' role to Davies' Creek played by Julia Sawalha as TV personality Carla Borrego in 2003's Series 4.
One-off specials in 2009 and 2010 saw Jonathan teaming up with Sheridan Smith as "fearless sceptic" Joey Ross.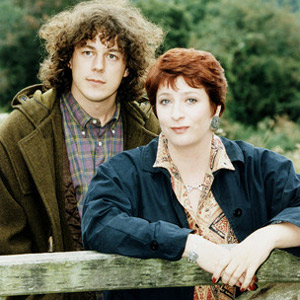 A BBC insider told us: "It's definitely going ahead, and everyone here is very grateful to David Renwick for bringing back such a loved character for such an important time of year. We're very excited to see Jonathan back on screen with a new mystery to unravel."
Our source also confirmed that the script has been penned for the return of Joey Ross as Jonathan's sidekick, but that Sheridan Smith has yet to formally sign up to the production. Filming is currently pencilled in for September.
The return of the popular comedy-mystery series is likely to form a key part of BBC One's Christmas schedule. 2009's revival of the series took the key 9pm New Year's Day slot, attracting 9 million viewers over its 120 minutes. However, the 2010 follow-up - broadcast in April that year - was not quite so popularly received, with many fans complaining that it lacked the intricate, unpredictable mystery of earlier episodes.
In this video, Jonathan's employer, illusionist Adam Klaus shows him the future of blue-chip home entertainment:
This clip sees Jonathan and Joey enter a crypt:
Share this page