BBC to pilot sci-fi TV sitcom
BBC to pilot sci-fi TV sitcom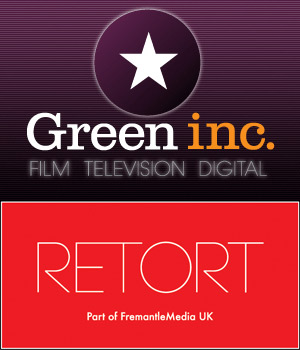 Trade magazine Broadcast is reporting that the BBC has commissioned a pilot sci-fi sitcom for television.
V Sign is being produced by Belfast's Green Inc, the company behind Ask Rhod Gilbert, in conjunction with Retort, the new brand responsible for scripted comedy from Fremantle Media - formerly part of Talkback Thames.
The comedy, by Steve Turner, focuses on a group facing off the universe's most incompetent alien invasion.
It is unclear at present whether the pilot, ordered by BBC comedy commissioners Cheryl Taylor and Kristian Smith, may be broadcast or not. Casting for the pilot episode, which will be filmed in Carrickfergus, Northern Ireland, is currently underway.
Stephen Stewart, managing director and founder of Green Inc, told Broadcast: "We have several projects in development with Retort, and are very excited that our first successful project is V Sign. Steve Turner's script and the world he has created excited us the first time we read it."
Retort head Jon Rolph added: "A global alien invasion isn't usually the best way to start a collaboration, but we hope that V Sign's hapless visitors will spearhead many more projects to come from Green Inc and Retort."
News of the pilot comes in the same week recording is due to begin on a new sci-fi sitcom for Radio 4, My First Planet starring Nicholas Lyndhurst. On television, digital channel Dave has recently finished production of a landmark 10th series of cult hit Red Dwarf, which will broadcast in the autumn.
Share this page