Lost Morecambe & Wise found
Morecambe & Wise's wiped BBC1 debut found
Morecambe & Wise's first episode of their hit series for BBC1 has been found
The "funniest sketches" will be aired in an ITV documentary on 28th July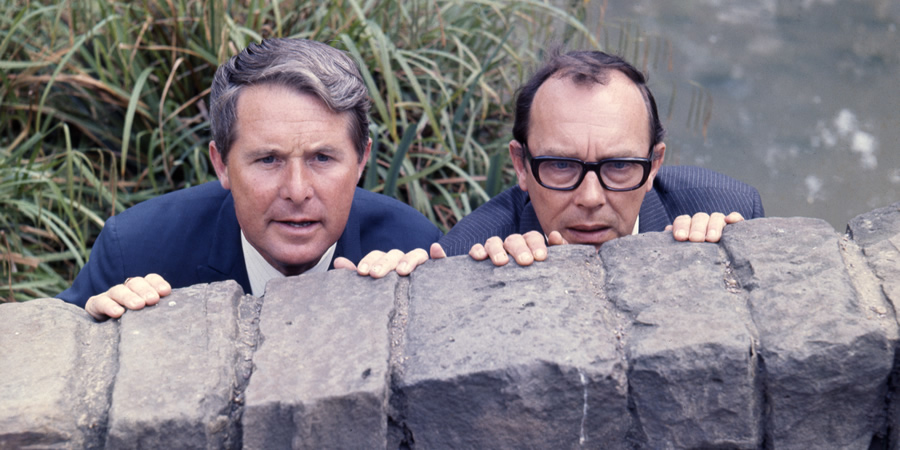 A missing episode of The Morecambe & Wise Show has been discovered by the Morecambe family.
The 45-minute programme was produced in 1970 as a special, and airing on Thursday 8th October of that year was the first regular edition of their hit comedy format to be made for BBC1.
Never repeated, it was discovered in an old film can by Eric Morecambe's son Gary last year, and will now be returned to the BBC.
Having returned to BBC television in 1968 after a period with ITV broadcaster ATV, Morecambe & Wise made four popular series for BBC2, with the last airing on the channel in August 1970. Although their first Christmas special - from 1969 - had aired on the corporation's main TV channel, it was not for another year that the series proper would make the jump, staying there until the comics moved to Thames Television in 1977.
The master recording of the special was wiped by the BBC at an unknown date, presumed to be in the 1970s, with only an off-air audio recording of its soundtrack surviving. As a special rather than a mid-series episode, it is often overlooked by programme listings and has also been mistakenly labelled as a compilation episode in the past.
Now, ITN Productions has made a documentary for ITV focusing on the lost programme, which Gary Morecambe discovered in 2020 whilst searching for paperwork.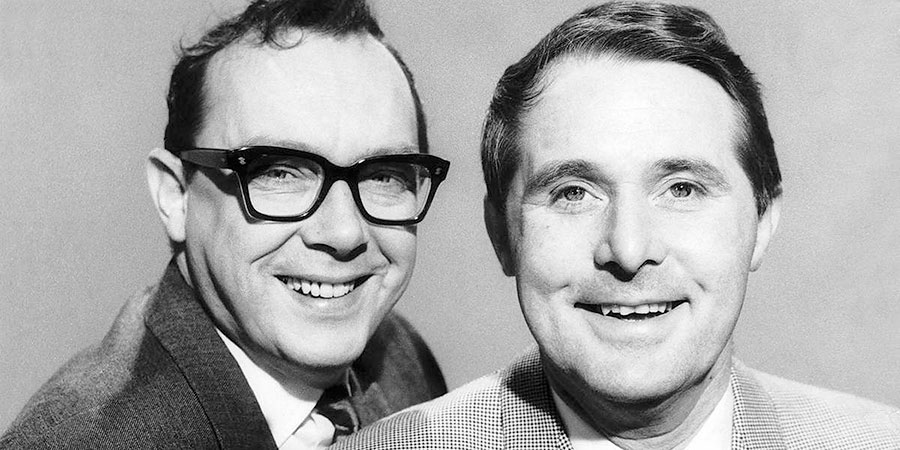 ITN says: "Eric's son found an old film can in the attic. Its contents were a mystery because the label had been torn off. When the film was checked by experts, they were amazed by what flickered into view: an episode unseen for 50 years."
They explain that the episode involves "stage curtains, ventriloquism and a toy dog that shoots nerve gas out of its bottom. The duo's long-time collaborator Ann Hamilton plays a nurse in a hospital sketch, looking on as Eric eats all of Ernie's grapes and then uses the empty bag to catch an invisible ball. There's even a daring bedroom sketch in which Eric eavesdrops on a newly wedded couple in the next flat while they make love."
Morecambe & Wise: The Lost Tapes will be broadcast at 9pm on ITV, on Wednesday 28th July, including the Morecambe family and a selection of celebrity guests viewing and commenting on a selection of the "funniest sketches from the newly unearthed programme". It will also feature "rare archive film of the duo at work".
The find brings the count of missing episodes of The Morecambe & Wise Show to five. All from Series 1, they also survive as soundtrack recordings, but all video is lost. They are episodes 1 - 4 and 8. Seventy episodes of the programme were produced in total; Series 1 episodes 5 and 7 were recovered from black and white film prints in 2018 and restored to colour, whilst all other programmes have been released in a DVD box set.
---
For updates, click the buttons below.
Morecambe and Wise are the greatest comedy double act ever to grace our TV screens. The fabulous mixture of sketches, musical numbers, insights into their 'home' life and the plays 'wot Ernie wrote' brought them audiences in the millions.
On stage they were living legends with Eric's raised eyebrows, Des O'Connor jibes and cheeky catchphrases putting every audience in the palm of their hands. And, of course, the stars - from Shirley Bassey and Elton John to Laurence Olivier and Glenda Jackson - lined up to join in the fun.
This box set includes all 9 series and five Christmas specials, and features every surviving moment of Eric and Ernie's BBC career including the legendary Singin' in the Rain, the famous André Previn appearances and the acclaimed breakfast sketch - as well as every shoulder-and-cheek slap, Luton Town reference and "Not Now Arthur!" in between.
Note that only a select number of extracts from the first series remain in known existence in BBC archives, and so Series 1 is presented here incomplete.
First released: Sunday 3rd October 2010
Distributor: 2 Entertain
Region: 2
Discs: 20
Catalogue: BBCDVD3275
Buy and sell old and new items
Search for this product on eBay
It looks like you're in the US? Fear not! Almost everything can still be ordered.
Amazon UK
deliver internationally,
Amazon.com
carries many items separately, or you can look out for US/Canadian flags on our product listings for direct links.
If ordering from a UK store, please note that you are in Region 1 (DVD)/Region A (Blu-ray), whilst the UK is in Region 2/B, respectively. This means that many - but by no means all - may fail to play. Look for products marked "Region free", "All regions", "Region 0" or "Multi-region". Blu-rays may also be marked "Region A/B/C", "Region free", or variations thereof. You may also check whether your DVD/Blu-ray player supports multi-region playback (also referred to as "region free"), or whether it can be set to do so. There should, of course, be no problems with books, CDs, or other physical items.
More advice & help on importing
Share this page