Worzel Gummidge 2021 filming
Worzel Gummidge episodes filming this summer
More episodes of Worzel Gummidge, starring Mackenzie Crook, are due to be filmed this summer
A ten-week shoot is planned in Hertfordshire and Bedfordshire from June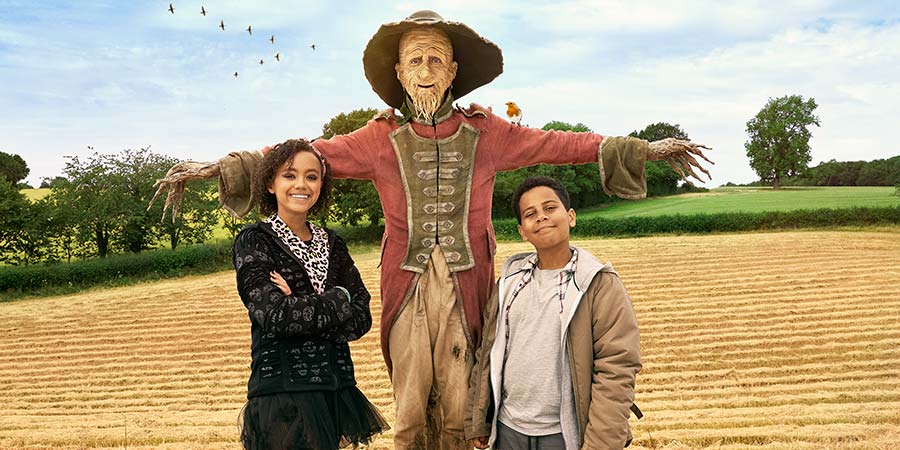 Mackenzie Crook's Worzel Gummidge is resuming filming this summer, British Comedy Guide can reveal.
It is currently unconfirmed how many new episodes of the BBC One family comedy drama are being made.
However, pre-production is now underway for a ten-week shoot in Hertfordshire and Bedfordshire from June, whilst folk band The Unthanks, who provide the score for the hit series, based on the popular children's stories by Barbara Euphan Todd, have tweeted that there will be three new episodes airing at Christmas.
Speaking before the third episode, Saucy Nancy, aired on Christmas Eve 2020, writer, director and star Crook revealed that plans to record a fourth programme last year were scrapped because of coronavirus.
"The plan was originally to make two this year but we just didn't have the time," he told The Sun of the series, which is made by Leopard Pictures and Treasure Trove Productions. "We were about to start pre-production when it closed down.
"During the first lockdown I was able to keep writing and keep preparing, so when we were finally able to make an episode we were ready to go."
Enduring three hours of prosthetics application to play the titular scarecrow, Crook stars alongside Steve Pemberton, Rosie Cavaliero, India Brown and Thierry Wickens in the comedy series.
Guest stars have included Michael Palin as The Green Man, Vicki Pepperdine as Aunt Sally, Zoë Wanamaker, Lucy Montgomery, Shirley Henderson, Spencer Jones, Youssef Kerkour, Tom Meeten and Brian Blessed.
ITV's hit Worzel Gummidge series, which starred Jon Pertwee and Una Stubbs, ran for four series between 1979 and 1981, with a reprisal in 1987 on Channel 4 filmed and set in New Zealand.
---
For updates, click the button below.
Share this page