Buffering on ITV2
Cast details revealed for Iain Stirling's ITV sitcom Buffering
Iain Stirling's Buffering, a millennial coming-of-age comedy, is scheduled to air on ITV2 in 2021
Jessie Cave is set to star alongside the Love Island narrator in the six-part sitcom
Stirling has said that the show will have "a modern-day Friends sort of vibe"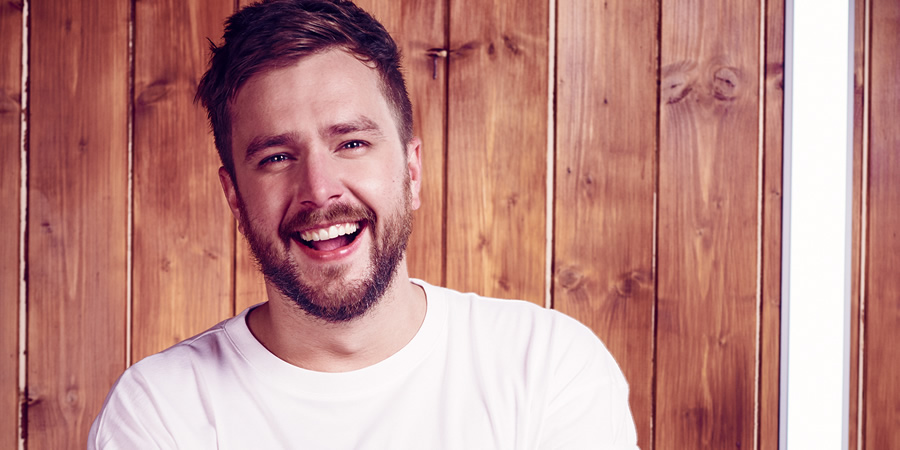 Jessie Cave is set to star alongside Iain Stirling in his forthcoming ITV2 sitcom, British Comedy Guide can reveal.
A millennial coming-of-age comedy, Buffering also features comedians Janine Harouni, Elena Saurel, Rosa Robson and Lauren Douglin, and is expected to air next year.
Written by Love Island narrator Stirling and fellow stand-up Steve Bugeja, with additional material from Eleanor Tiernan and Christine Robertson, filming of the six 30-minute episodes began in south-east London last November. It was supposed to resume this spring, but was postponed because of coronavirus.
Harry Potter star Cave, who is eight months pregnant, is also currently writing her debut novel, Sunset, inspired by her relationship with her sister, Bebe.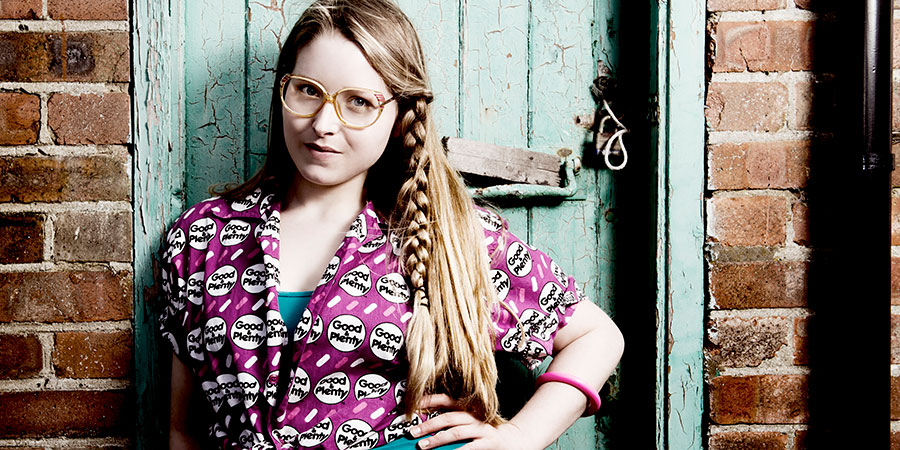 Buffering has "a modern-day Friends sort of vibe" Stirling told comedian Gareth Mutch on his Too Much Information podcast.
The sitcom is about characters in their "late twenties, early thirties" the 32-year-old added, "that age that just didn't exist until this millennial generation, where [before] you would be married with kids by now.
"You're sort of matured enough that you could do all that. But you've got all those pressures in your life that make you not want to do that, and what these people in that sort of situation go through... but funny."
Likening Buffering to the Canadian sitcom Schitt's Creek, which won a record nine Emmy awards last month, Stirling added it would also have "three stories every episode... hopefully it'll just buzz by, it's fun."
The sitcom consolidates Stirling's relationship with ITV2. As well as being the voice of ratings juggernaut Love Island, he hosts the gameshow CelebAbility and has recently been recording The Stand Up Sketch Show's third series for the channel.
The comic previously wrote about his awkward journey to maturity in his 2018 book Not Ready To Adult Yet: A Totally Ill-Informed Guide To Life.
Buffering is made by Stirling's management company Avalon and directed by Martin Stirling (no relation), whose credits include several of Spencer Jones' television shows, including The Mind Of Herbert Clunkerdunk. The producer is Serena Cullen (Cold Feet).
It is former children's television presenter Stirling's second attempt at a sitcom for adult audiences, after the 2016 BBC Three pilot Pumped about three idiots in small-town Scotland, in which he played "Spunk" alongside James Allenby-Kirk and Daniel Cahill.
Stirling has postponed the autumn leg of his Iain Stirling: Failing Upwards tour for a year, with dates now running from October 1st to November 19th, 2021.
The tour will now begin on March 1st, with two shows set to be recorded for an Amazon Prime special at the King's Theatre in his hometown of Edinburgh on March 28.
---
For updates, click the buttons below.
Share this page